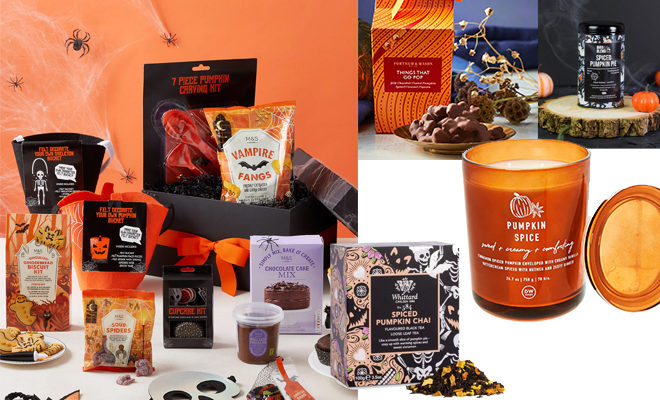 Food
It's Pumpkin Season
By
|
It's officially Pumpkin season and we've got a fab lineup of Pumpkin inspired treats to get you into that warm autumnal feeling and there's even a great Halloween Party Hamper.
 Whittard Limited Edition Pumpkin Spice Flavour Ground Coffee £7.00
Conjure up a mug of wickedly warming spices and moreish mellow pumpkin.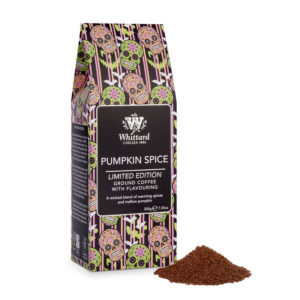 Available at Whittard of Chelsea
Bird & Blend Tea Co – Spiced Pumpkin Pie Tea £18.35 110g Tin
Available at Bird and Blend Tea Co
Halloween Pumpkin Spiced Chai £8.00
A rich, soft and mellow drink to keep you company as the nights draw in. Brimming with real pumpkin pieces, ginger and cinnamon for an aromatic, creamy drink.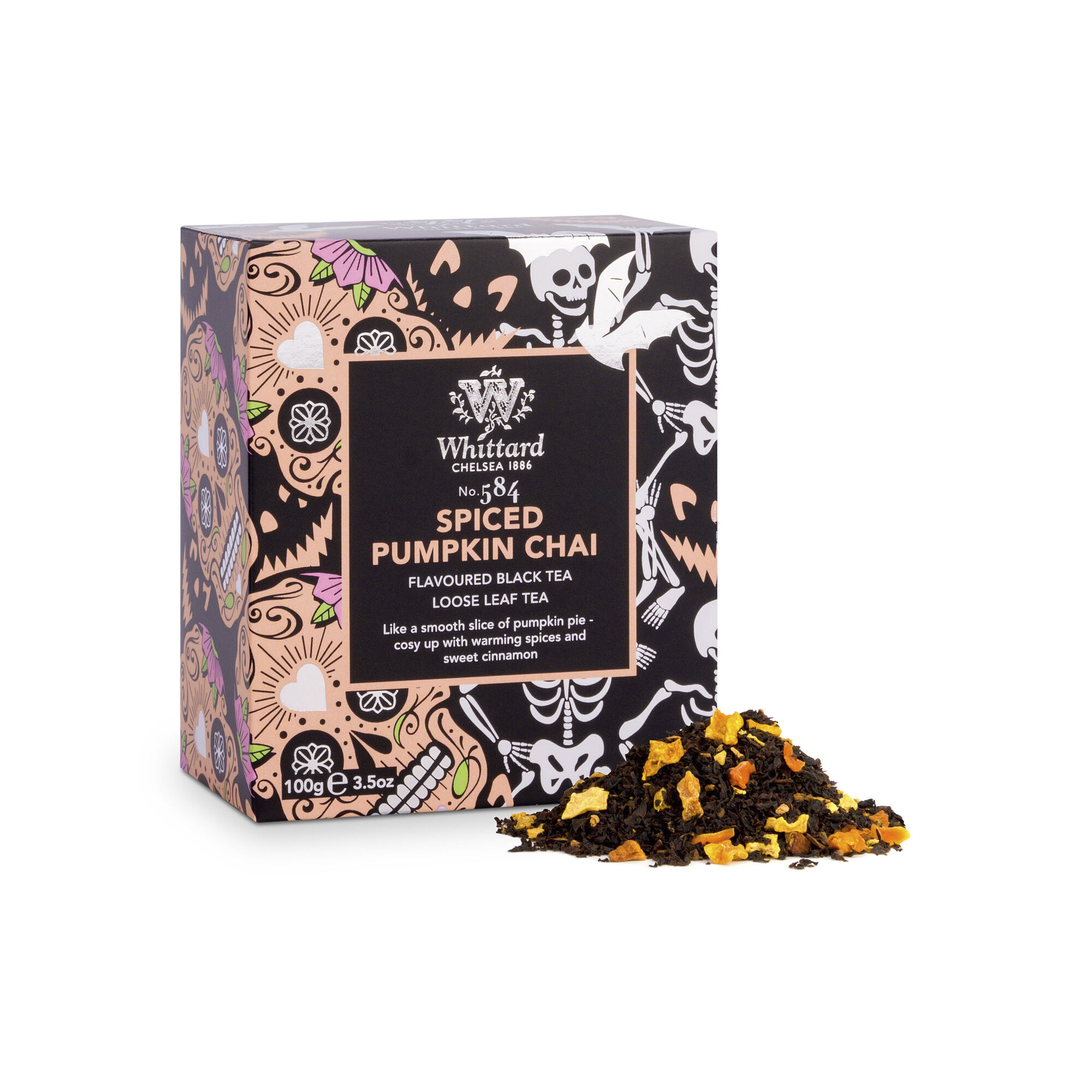 Available atWhittard of Chelsea
The Skinny Food Co -BARISTA Pumpkin Spice Flavour Zero Calorie Sugar Free Coffee Syrup £6.49
A delicious blend of Autumnal pumpkin and spices such as cinnamon, ginger and nutmeg, this syrup is a great take on those calorific seasonal ones.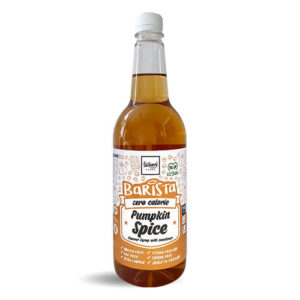 Available at The Skinny Food Co
Milk Chocolate Coated Pumpkin Spiced Caramel Popcorn, 100g £10.95
Coated in pumpkin spice and decadent caramel with a milk chocolate covering, this frightfully good popcorn will satisfy any trick-or-treater.
Available at Fortnum and Mason
Pumpkin Spice Drinking Chocolate £9.50
A blend of spices including ginger and cinnamon paired with smooth chocolatey flakes to create a luxurious treat.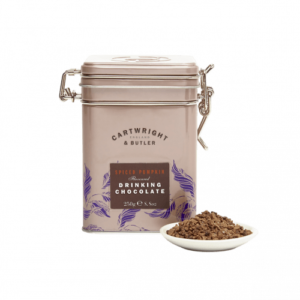 Available at Cartwright and Butler
Halloween Spooky Night In Gift Box £50
Get creative this Halloween with the M&S pumpkin activity gift, perfect for a Halloween night in! Bake some creepy cupcakes, decorate spooky biscuits, carve pumpkins and decorate buckets for trick or treating.
Available at M&S
DW Home Pumpkin Spice Scented Candle 758g £12.99

Available at TK MAXX