Beauty
10 of the most Exclusive & Exotic Fragrances
By
|
Rich, woody, intense, sultry and exotic are all words that are befitting to this roundup of exclusive fragrances. Oud is now a global phenomenon and although there are brands that are fast becoming household names. Our top ten is made up of some of the most exclusive fragrances on the market.
Amouage Dia Woman Extrait de Parfum Spray 50ml – $355

This lavish floral scent exudes depth and light, blending subtle fruitiness with intoxicating incense to a breath-taking degree. Dia Woman is an ideal daytime scent; wearable, sumptuous and very special.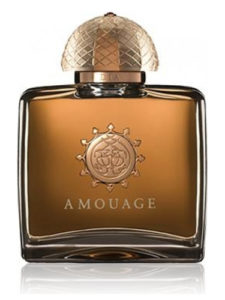 Amouage Dia Woman Notes: Fig, Cyclamen, Bergamot, Tarragon, Sage, Violet Leaves, Rose Oil, Orange Flower, Peony, Orris, White Musk, Frankincense, Vanilla, Cedarwood, Sandalwood
Oud Saphir 100ml  by Atelier Cologne $250
is the perfect antidote to the too-heavy, too-dark agarwood scents, a casual yet complex fragrance with distinction and style. There are plenty of ouds out there, but none like this.
Oud Saphir  Notes: Bergamot, ambrette seed, pink pepper, violet leaf, jasmine, suede leather, dark oud accord, birch, vanilla
Amber Aoud  by Roja Dove 100ml $795
sets out to best every other rose-oud out there by sheer dint of superior raw materials and blending. the artful balance between sweet and sour, dusty and moist, sharp and smooth.
Amber Aoud Notes: Bergamot, lemon, lime, fig, jasmine, rose, ylang-ylang, ambergris, aoud wood, birch, cinnamon, civet, musk, oakmoss, orris, patchouli, saffron, sandalwood
Wonderly by House of Oud 75ml $220
Snow in the Sahara? It sounds impossible, and yet once every several decades the residents of Ain Sefra in Algeria awake to the most exceptional of sights- pure white snow resting atop deep burnt-orange dunes and rocky outcrops in one of the world's most arid climates. This is the promise of Wonderly, a fragrance that depicts the hot energy of the desert meeting the purity of snow, where notes of mouth-watering fruit, bone dry incensed woods, silvery florals and enchanting myrrh weave together in a tapestry of such beautiful contrast that it seems as unlikely as snow falling in the world's hottest desert.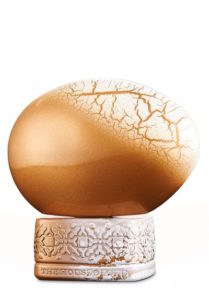 Wonderly Notes: Goji berry, apricot, neroli, almond flower, sambac jasmine, cedar, iris concrete, sandalwood, myrrh, cosmone, vanilla, incense
The Bewitching Yasmine by Penhaligons 75ml $240
The unique sharpness of rich, strong coffee is set off against a creamy spice accord, complete with aromatic cardamom. Billowing white vanilla, honeyed with hints of jasmine catch your attention. As you lean in for more, a wisp of incense floats away, with a mysterious note of Laotian oud. The Bewitching Yasmine is a rare beauty.
The Bewitching Yasmine Notes: Cardamom, coffee, jasmine sambac, incense, white vanilla, Tahitian vanilla, Laos oud
Aoud Vanille by Mancera Paris 120ml $160
Aoud Vanille is a captivating scent that is warm, rich, mysterious and striking, it hovers between oriental and gourmand. The aoud here is front and centre, anchoring a powerful opening of sharp agarwood, savoury cardamom and redolent saffron that quickly disavow any notions that this will be an overly dessert-y pushover. A floral heart softens things slightly in transition to the vanilla-driven base, but it's a vanilla with backbone, anchored by a full bodied woodiness that confirms Aoud Vanille's unisex bona fides and keeps the central vein of aoud detectable for hours.
Aoud Vanille Notes: Oud, saffron, black pepper, cardamom, floral notes, vanilla, gaiac, sandalwood
Akkad Eau de Parfum by Lubin 100ml $180

Akkad is a luminous amber perfume, mystical but also sensual, a descent into the profane pleasures of ancient tyrants, an exhalation of sacred oils and precious spices. Akkad amber opens with an aromatic citrus head note of mandarin and bergamot, enhanced by Clary sage. Clary sage, also known as "the sacred herb", is renowned for its euphoric, harmonising properties. The heart unfolds in the rich, balmy, spicy notes of frankincense and styrax, evocative of the ancient east, cooled by elemi, a fresh, soothing herb, and intensified by cardamom. The base with its two ambers of plant and animal origin centres on the woody richness of patchouli, sweetened with a sensual vanilla.
Akkad Notes: Mandarin, bergamot, clary Sage, cardamom, elemi, frankincense, styrax, amber and cistus labdanum, vanilla and patchouli
Cuir Ottoman Eau de Parfum by Parfum d'Empire 100ml $160
Cuir Ottoman, inspired by 'the erotism and the mystery of the East', is a leather perfume extraordinaire, forceful, elegant and extremely sensual. The powerful impact of the leather is softened by a bright and sweet orris note and ornamented beautifully by jasmine, herbs and incense. A sweet, balsamic leitmotif is always present in the background, perfectly balancing the potent brutality of leather. The scent, which is slightly animalist, resinous and warm, does indeed evoke the Ottoman splendour, dirt and sensuality. Mysterious, alluring and full of character, Cuir Ottoman is one of our most favourite leather scents.
Cuir Ottoman Notes: jasmine, leather, iris, benzoin, balsams, resins, incense
Oud Noir Intense by Fragrance du Bois 50ml $430

Weaving jasmine and roses into a brocade of pure, smoky oud, sandalwood, musk, and spices, the result is an incredibly rich, potent perfume that feels like it should be kept in a ceremonial chamber for anointing the temples and robes of Emirati royals.
The fragrance is complex but so expertly blended that each note feels like an extension of the next: spicy florals, creamy musks, animalist oud oil, smoky-sweet resins, and earthy patchouli all swirled together like cream through a cup of black coffee. A dark and mesmerizing fragrance that represents the very pinnacle of oriental and Arabic perfumery.
Oud Noir Intense Notes: bergamot, cardamom, rose, jasmine, sandalwood, saffron, patchouli, vanilla, musk, amber, pure agarwood
Stéphane Humbert Lucas describes Oumma as a study of the contrasts of oud, a substance he views with mystical reverence. A single sniff of Oumma can more than explain why: based around the finest Burmese oud and buttressed by Moroccan Rose, Egyptian jasmine and Peruvian Balsam, this fragrance is drawn from the rarest sources on the planet and yet, it hardly feels earthly at all. Instead, Oumma seems to rise from the ground, stretching out each extraordinary facet of its central ingredient until the smoky, spicy wood and subtly sharp, medicinal aphrodisiac properties that make up the duality of oud seem to exist simultaneously, suspended in mid-air.
Oumma Notes: Egyptian jasmine, Moroccan rose, Peruvian balsam, balsam tolu, ashes of cade, Burmese oud, nagarmotha.