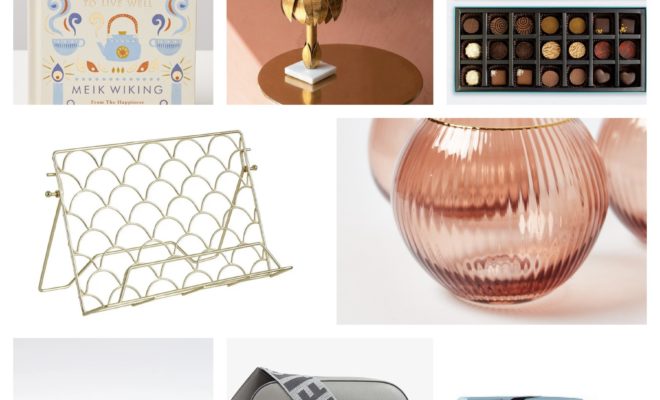 Gift Guides
Natural, Vegan & Sustainable Gifts
By
|
18 beautiful, vegan, natural and sustainable gifts to shower your eco friendly loved ones this Christmas. When it comes to sustainability over the festive season, every small change from wrapping to where you shop makes a positive impact on the environment. 
We've rounded up eighteen ethical gifts for all ages. 
The Bath House Rich & Warm Room Diffuser Discovery Set £50
L'Organiq Skin Ritual Gift Box £85.00
This discovery set contains four diffuser oils infused with rich, warm fragrances for the home.
All are inspired by places visited and moments remembered. Together they are a wonderful way to begin your journey of scent discovery.
L'Organiq is an award-winning vegan, cruelty free natural skincare range with sustainability at its heart. Emma created L'Organiq as she recovered from breast cancer and searched the market for clean and kind products that supported her recovery needs. Finding nothing suitable, Emma decided that she would make the range her body needed.
This beautiful Natural, Vegan and Cruelty Free gift box is packed with the Brand's leading best sellers; Radiance Moisturiser, Pro-Age Eye Cream, Hyaluronic Acid Triple Fruit Serum and a Radiance Cleanser.
Beautifully wrapped in a signature ribbon-tied gift box, this is a wonderful self-treat or gift to give.
Cosmixology The Beauty Co. Winter Wonderland Candle £18
Function of Beauty customisable hair care
This 100% zero waste sustainable Christmas candle is made from Soy Wax and is housed in a natural Coconut Shell bowl that can be reused!
Scented with Cinnamon, Vanilla and Winter Spice  Dressed with Star Anise, Dried Clementines and Cinnamon. This beautiful candle is christmas in a bowl!
Comes packaged in a Gift Box with personalised Gift Card!
This game-changing brand offer fully customisable hair care products determined by a hair quiz that allows you to select everything from your hair goals, to your desired scent and colour.
All bottles are made from 100% recyclable plastic and packaging are sourced from environmentally responsible paper suppliers.
Ecovibe Beauty Kitchen Plastic-Free Toiletries, £34.99
Useful & Beautiful Vegan Leather Refillable Pad Regular price £20.00
The perfect way to gift an eco present is by replacing someone's everyday items with reusable ones. Beauty Kitchen offers a range of plastic-free, recyclable and reusable beauty products – the perfect starter pack for an eco-conscious friend.
Crafted from vegan leather printed with the vibrant William Morris Eyebright design, this refillable journal makes a wonderful gift.
'Mary Poppins' Handbag' | Vegan Hamper £49
ToyChoc Box 6 BOX SELECTiON GiFT SET £15
Harding Gomez has one mission, to only sell hampers that truly represent their own values showcasing where possible the best British brands. And with each hamper sold they donate to Mind UK or Fareshare, aiding mental health and food poverty.
Indulge on an assortment of scrumptious vegan treats and small batch semi-sparkling fizz – like Prosecco just better! There were a lot of things in that handbag that we didn't see. Even Mary needed a helping hand from time to time, and this collection consists entirely of products found in her famously capacious luggage. She loved the portability of sparkling white wine cans, adored a bite of popcorn while taking to the skies and took refuge in a box of truffles at the end of a long day. A collection that, like its namesake, is practically perfect in every way.
Explore the wide, wild world of PLAYin CHOC. A taster of six different PLAYin CHOC ToyChoc Boxes: two rare Endangered Animals, two gentle Woodland Animals and two from our rawr-some Dinosaurs collection in one boxed set.
Gift set of six ToyChoc Boxes.
Each PLAYin CHOC ToyChoc Box contains:
2x10g organic chocolates + one 3D puzzle toy and fun facts card
Pangaia Recycled Cashmere Hoodie £258
Yogamatters Eco cork yoga mat £65
 Made for early mornings, late nights and everything in between. The versatile and thermo-regulating Recycled Cashmere capsule offers classic styles to mix and match with your favourite wardrobe staples.
The earth friendly Eco Cork Yoga Mat is made from cork of Oak trees and natural rubber from sustainable rubber farms.
Cork bark is naturally anti-bacterial, eradicating germs and bacteria that cause bad odours, so you can breathe easy knowing that your cork yoga mat isn't home to any nasties.
Winter Sparkle Vegan Afternoon Tea for Two at Home £40
THE LOVE COCOA SIGNATURE SELECTION BOX £22.50
Cosy up inside and dig into a Piglets Pantry vegan Winter Sparkle afternoon tea at home! It's a wonderfully indulgent treat for a pair of vegan foodies that can be enjoyed before or after the big day. This award-winning food producer supplies handmade sweet and savoury goodies across the country and has put an oh-so festive twist on their classic vegan afternoon tea. Feast on chocolate and ginger cakes, vegan scones with cherry jam, mushroom and garlic crumb quiches, red velvet cakes and more! It makes a wonderful gift for friends and family or a cheeky treat for yourself.
Love Cocoa have us convinced – chocolate tastes even better when it is ethically sourced and comes in plastic free packaging.
This brand's Chocolate is absolutely delicious and makes a brilliant addition to any sustainable gift box.
This selection is sure to become one of your ultimate favourite Love Cocoa products. Filled with 11 different truffles, there really is something for everyone, the only question is, which will be your favourite? 
Stella McCartney Circle Logo Vegan Leather Cross-Body Bag, £480,
Matte Gold Deco Style Cook Book Stand £14.40
The Circle Logo camera bag is crafted from supple vegan leather, this compact cross-body is covered in perforations that spell out the brand namesake at the front. The perfect style for hands-free shopping trips, it's also fitted with an embroidered logo-pattern strap for easy carrying.
This stylish gold Art Deco cookbook holder is a glamorous addition to any kitchen and will make following a recipe a breeze. 
Oliver Bonas Rosado Pink Stemless Gin Glasses £22
GOLD PALM CANDLE HOLDER £22.95
Gift the gin-lover in your life these retro-inspired Stemless Gin Glasses for their next afternoon tipple. In a set of four, these gin glasses are finished with a ribbed effect in a beautiful coral pink hue with gold-foil edging whilst the classic balloon profile leaves plenty of room for ice, fruit and garnishes of your choice.
Transform your living space with the magical properties of this fantastic official Harry Potter Polyjuice Potion Lamp! With its charming colour changing light, this unique lamp is the perfect way to add some ambience to your room and flaunt your status as a devout fan among Muggles!
THE LITTLE BOOK OF HYGGE BOOK £9.99
ACALA BAMBOO RAZOR £22.95
Want to know the key to happiness? The secret lies with Hygge. A Danish way of life, Hygge is best translated to English as cosiness, creating intimacy and being in the presence of soothing things. In his book The Little Book of Hygge, let author Meik Wiking be your guide to all things hygge with chapters exploring lighting, togetherness and home, this is the definitive guide to creating a cosier life. There's even delicious recipes including mulled wine, Danish meatballs and tasty bread.
Two billion plastic razors are thrown away each year, and this bamboo razor from Acala is the perfect alternative.
The brand is an independent zero-waste company founded by Londoner, Hanna Pumfrey, and all packaging is completely plastic-free.