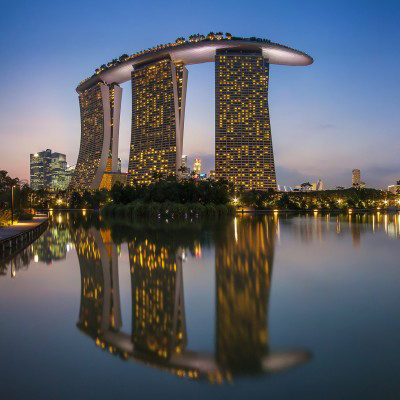 Editor Loves
SINGAPORE 'Calling All Adrenaline Junkies '
By
|
Due to its long history of colonial power, Singapore has a mix of culture inherited from Japanese, Chinese, Malay, and Indian heritage. Since its independence five decades ago, this city-state has made steady and impressive progress to become one of the most popular travel destinations in Asia. Tourists from around the world visit Singapore for fun, shopping, and adventure.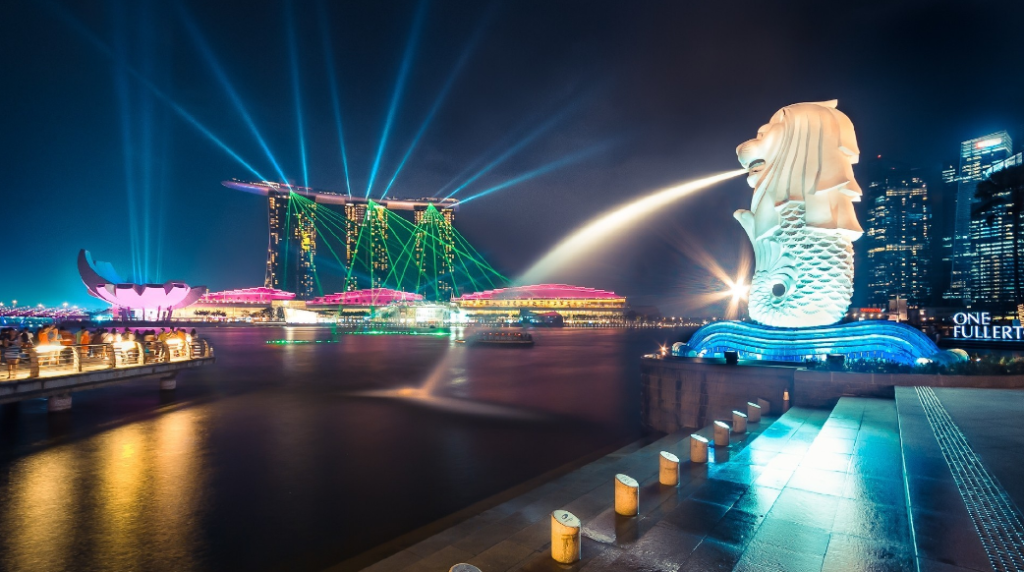 Here's 8 exciting things we would do in Singapore.
1 SKYDIVING AT IFLY SINGAPORE
Nothing is more exciting than free-falling from a sky-high height.
iFly Singapore, indoor skydiving facility. It has the largest air-conditioned wind tunnel in the world that measures 16.5 feet in width and 56.5 feet in height.  When you are in action, you get a view of the South China Sea through the 18 feet tall acrylic glass wall. This simulation experience is for both first timers and professionals.  If you like adventure, this has to be one of the top never-miss things to do in Singapore.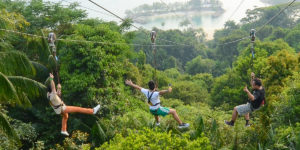 2 MEGAZIP RIDE
Ever wondered how it feels to fly like an eagle over mountains, jungle, and seas? MegaZip Adventure Park offers you that kind of experience. Strapped to a pulley suspended from a steel cable at the peak of Imbiah Hill, which is 75 meters above the ground level, you will travel downward at a speed of 60 km per hour across a canopy of a jungle, a beach, and a sea, and finally land on the Siloso Beach. This incredible experience of moving down on a wire is one of the most popular things to do in Singapore.
ENJOY THE WAVES AT WAVE HOUSE, SENTOSA
With the establishment of Wave House on Siloso Beach, surfers can experience surfing without even visiting the sea. Waves are created by a wave machine, that works on FlowBarrel technology, and pumps water over stationary curved walls to form 10-foot waves, allowing surfers to enjoy the thrills and spills of waves.

4 DRIVE A FERRARI OR LAMBORGHINI ON FORMULA 1 TRACK
If you are addicted to speed and thunderous sound of racing cars, then head to Singapore F1 Street Circuit; You can drive a Ferrari or Lamborghini on official Formula 1 track and experience the speed and thrills of race-car driver and set the track on fire by driving at a speed of 300 km/h.

5 RIDE A PLANE AT FLIGHT EXPERIENCE
At Flight Experience, you will be in the captain's seat and virtually ride a Boeing 737 plane. An instructor will take you through the flight simulator experience. You can also choose a country and the airport to land.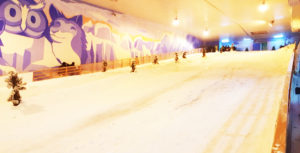 6 SNOWBOARDING AT SNOW CITY
Snow City is the first indoor snow centre which hosts thrilling and exciting activities. With sub-zero temperature, large ice chamber, and snow slope towering three-storeys, visitors can enjoy snow tubing, snowboarding, and snow-fighting. The centre also offers an outdoor experience of abseiling.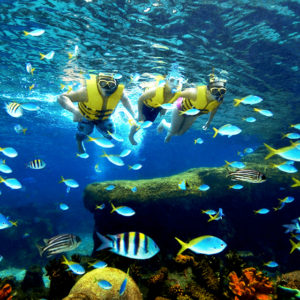 7 ADVENTURE COVE WATER PARK
Whether you want to beat the heat, experience thrill, or just relax, this water park is perfect for you.  Among the seven rides, you will enjoy the Pipeline Plunge most. You will ride this slide on an inflated tube and careen through banked turns, and radical twists before dropping into a pool of water. If you are interesting in just floating, then sit inside a tube and float through the Adventure River, passing through lush green garden, underwater tunnel, and marine creatures swimming close to you.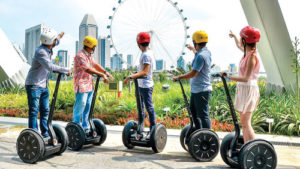 8 ENJOY SCENERY ON A SEGWAY
If you support initiatives that help curb pollution, then you will love sightseeing on a Segway. Riding the two-wheeled personal transportation device is a unique as well as apt alternative for controlling emission of toxic chemicals. At Sentosa Island, you can ride the Segway and glide through the picturesque locations of Singapore. There are options to choose your ride through the scenic view of Siloso Beach or Palawan Beach. Your eco-adventure will help you enjoy picturesque views of coconut palms, beaches, and turquoise water.
Check out:  https://www.stb.gov.sg/