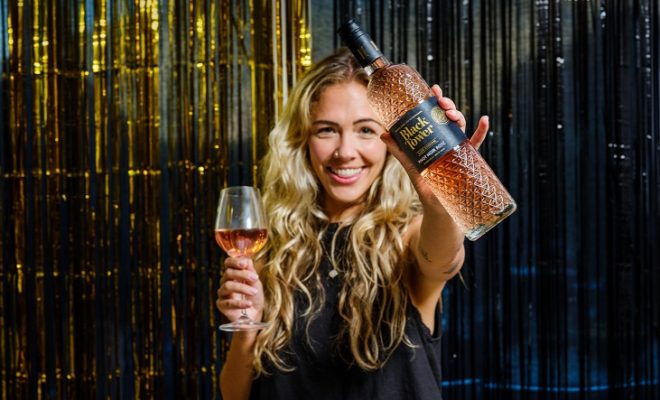 Editor Loves
Award Winning Wine that won't break the bank this Christmas
By
|
With less than 90 days to go till Christmas; there's no time like the present to get all your festive tipples in check. A good bottle of wine doesn't need to break the bank and Germany's iconic and internationally most successful wine label for more than 50 years, Black Tower launched their Club Edition range earlier this year – the three wines priced £8 each are now available exclusively at ASDA.
The Club Edition range is presented in a beautiful, luxurious bespoke cut glass bottle for the ultimate dinner party presentation. The range is 100% vegan, and sustainable with a zero waste promise.
Black Tower Club Edition offers consumers the chance to experience multi-award winning luxury at an affordable price for any occasion. Made with grapes from the hilly riverside Rheinhessen and Pfalz region.
 The Decanter Gold Award Winning Sauvignon Blanc is a crowd-pleasing, aromatic, cool-climate white. A tantalising taste reminiscent of passion fruit, guava and grapefruit is accompanied by subtle aromas of freshly cut grass with a hint of minerality.
This fruity Riesling has notes of citrus, passionfruit and juicy peach. The heritage and terroir of this varietal can be tasted as a slightly mineral hint. A wine with a subtle creaminess and a strong, yet well balanced body. perfect to enjoy with friends.
The Decanter Award Winning Pinot Noir Rosé is an alluring soft pale pink Provence style wine. The bouquet of juicy blackcurrants, raspberry and plum combined with a pleasant, crispy aftertaste gives this wine its lively zest.