We get pretty excited when we come across innovative beauty gadgets and that is exactly what happened when we saw the new ageLoc me skincare system  a first-of-its-kind anti-ageing skin care system combining customisation, face care and innovation.
The ageLOC Me touchless delivery device which is the winner of The Techies 2016 award for most innovative product in retail, makes daily skin care more streamlined. ageLoc Me dispenses day and night skin care lotions and serums, simply by placing the hand under the dispenser.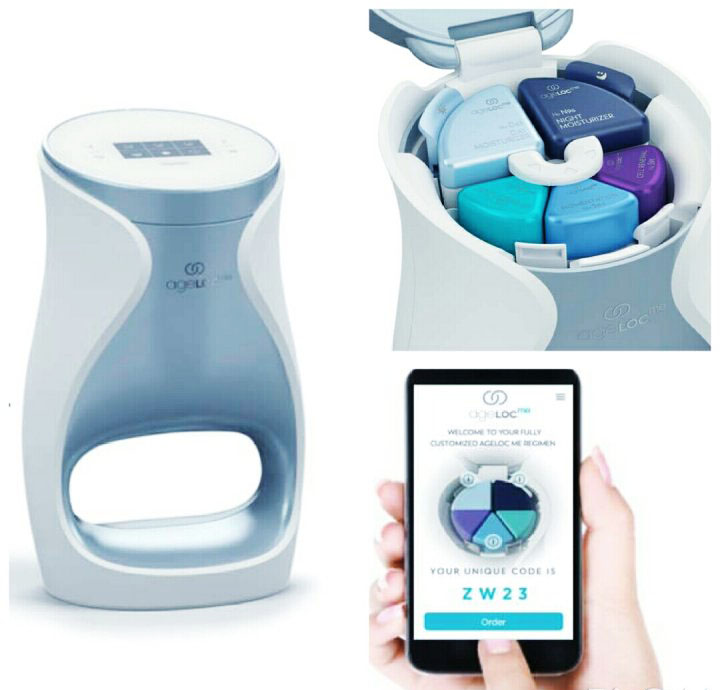 Along with the device there is a month's supply of reference products. The purpose of the products is to enable you to learn about your skin's needs and  preferences before customizing your regime. Customised anti-ageing treatments are provided in 3 serum airless cartridges. The cartridges maximise protection of active ingredients and are delivered in one click – delivering more active ingredients than one could put into a single bottle.