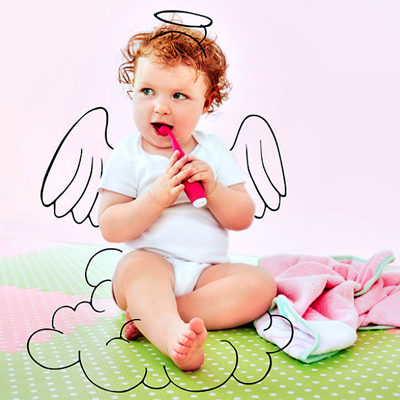 Habibti Family
FOREO to launches ISSA mikro baby toothbrush
By
|
Health and Wellbeing brand FOREO has announced the launch of the new ISSA mikro baby toothbrush, a new silicone toothbrush aimed at children from zero to four years old. And it's not like we tend to get excited about toothbrushes around here — but this one is just so cool and different.
The design of the ISSA mikro directly addresses common pain points associated with introducing a brushing routine to infants, with a seamlessly attached brush head that is small and rounded to clean small baby teeth at any angle.  Soft silicone bristles channel delicate pulsations in two modes that massage and relieve itchy gums from teething and gently clean away plaque.
The ISSA mikro happens to made from food-grade silicone which is non-toxic, BPA-, PVC-, latex- and phthalate-free (phew!), and is literally 10,000 times more hygienic than nylon.
Also, it's super soft and the pulsing head actually comforts and calms babies. And, there's even a fun light-up smiley face that shows kids when they've brushed long enough to keep teeth healthy and clean.