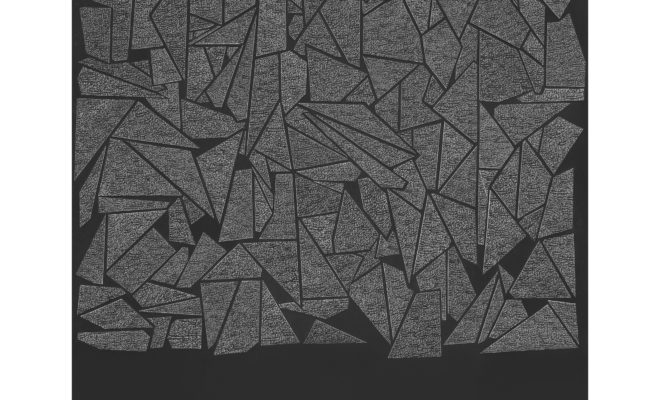 Events
In Between The Lines
By
|
"In Between The Lines" by visual artist Muzzumil Raheel, is an art series that is created through a process of research and re-examination of parallel texts, statistics, photography and media coverage.
Muzzumil's work isn't based on a single notion, but is drawn from an open process of observing and gathering visual, as well as conceptual materials, that entails reflection through historical, archaeological, geographical, sociological, and religious views.
From an early age Muzzumil was trained in the traditional art of Arabic and Urdu calligraphy before enrolling into art school. Picking up on such training, within his work, and within calligraphy itself are tales that no one knows of, hidden within the facade of the typography. Visually, from a distance the works look like a tumultuous assemblage of greyness just like our realists today – frenzied, intertwined, and unclear. Viewing the works at first, the view may be manipulated to a complete different narrative.

When one deliberates on narrative, the words of Rumi never come to mind. In Muzzumil's however, it is nothing but that. It only elaborates onto his series, and how it talks about the pauses; the time between two words or sentences. It draws one into those subliminal conversations that take place in certain moments of silence where there is nothing, yet everything. If one would describe it with a quote it'd be none other than Rumi's "I closed my eyes and spoke to you in a thousand silent ways".
For more information about Muzzumil Ruheel & his paintings, please visit: http://www.canvasartgallery.net/