Editor Loves
The Coolest gifts for Harry Potter Fans this Christmas
By
|
Even though it's been over 20 years since J.K. Rowling released the first Harry Potter book, the magic just keeps on giving This holiday season, treat your favourite Potter fan to a gift that speaks to what they love most. From colour-changing bath bombs and candles that reveal your house colours to  games and even a cookbook with tons of magical recipes, we've got a gift that's perfect for any witch, wizard, or muggle.
Harry Potter Lex-GO Word Game | £14.99

Lex-GO! is one 'L' of a super-fast word game. Race against other players to get rid of all your playing card tiles by creating words, swapping letters and even attacking other players' words. In this special Harry Potter Edition of Lex-Go!, there are special spell tiles to increase your chances of winning.
EXPELLIARMUS tile allows a player to mess up another player's tiles
DEPULSO tile allows a player to banish one of their tiles from the round if they need to
REVELIO tile allows a player to look at any number of tiles in the draw pile before choosing which to swap
STUPEFY tile allows a player to freeze another player out the game for 10 seconds
POLYJUICE POTION tile can be used as any letter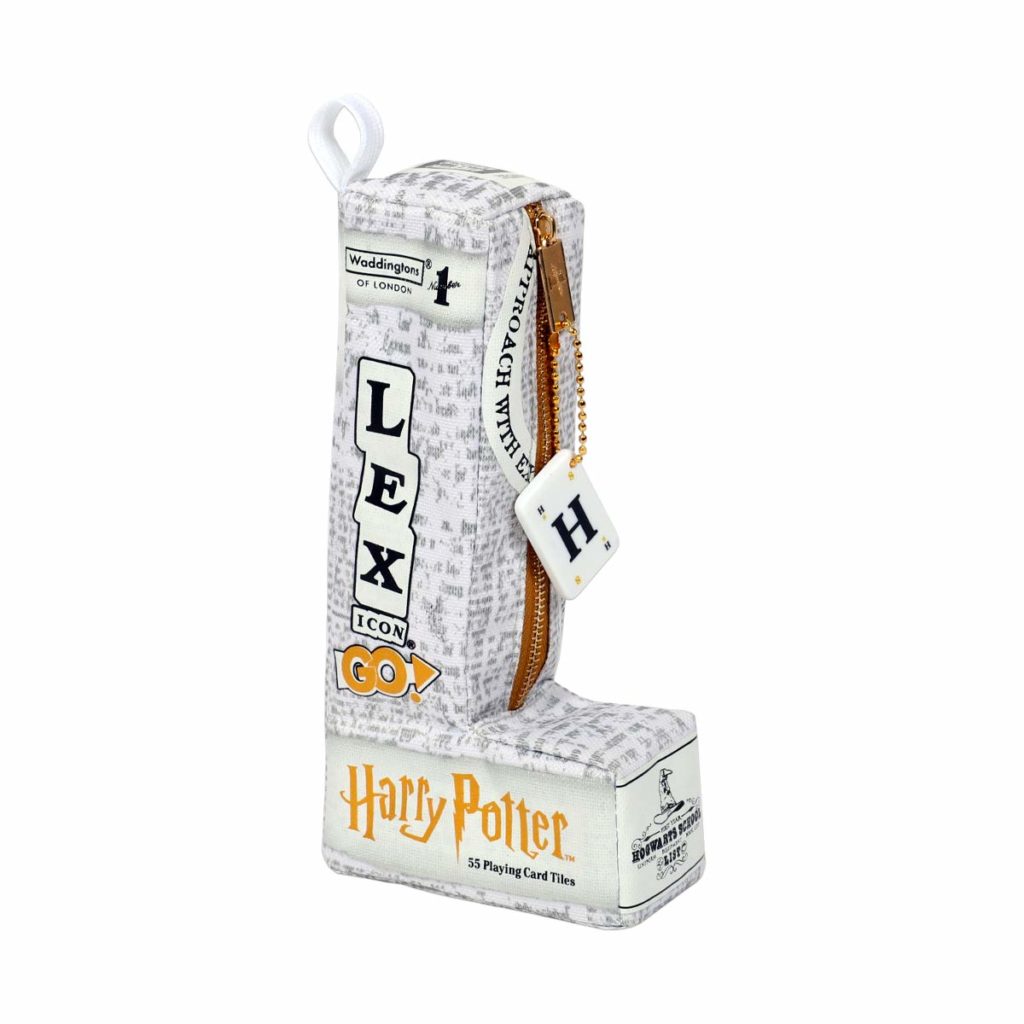 Available at Waterstones and The Works.co.uk
HARRY POTTER TOP TRUMPS MATCH |£15.99

Harry Potter Top Trumps Match, the Crazy Cube Game! Be the first to match 5 of your favourite Harry Potter characters in a row! All your favourite Harry Potter characters in one game! From Harry, Ron and Hermoine to Professor Snape, Professor Dumbledore and Voldermort, which character will you Match? Take it in turns to push through cubes. The aim is to get 5 of the same Harry Potter characters lined up horizontally, vertically or diagonally. The game's not over yet, can your opponent super Top Trump you in the final moment?
Includes 15 Harry Potter characters
All cubes pack into the plastic grid, meaning no mess and it is great for on-the-go
Available on Amazon
Harry Potter Trivial Pursuit Game | £15
Test your knowledge of Hogwarts, wizardry and the dark arts with the Harry Potter Trivial Pursuit game set. Open up the handy wedge-shaped game box to uncover 600 questions about the expansive film universe covering everything from characters to magical objects, potions, spells and more. Even the smartest wizards in the room will be challenged by these trivia titbits!
Available at Hawkins Bazaar
Lego Harry Potter The Knight Bus – 75957 |£34.99
Give your young witch or wizard the ride of their life aboard the LEGO® Harry Potter™ 75957 Knight Bus™! When kids catch the purple triple-decker bus, they know they're in for a wild ride. With a hinged side panel for easy access to the interior, and a removable roof to reveal the upper deck, this magical toy bus playset is bursting with play potential. Once Harry's trunk has been loaded, it's time to hold tight. As the vehicle races away, swerving around corners and bouncing over bumps, kids will love how the bed slides back and forth and the chandelier swings from the ceiling. Includes 3 minifigures.
Available on Amazon
Harry Potter Hogwarts Express – Hornby R1234m |£165
Ready to attend Hogwarts School of Witchcraft and Wizardry this year- The best way to get there is with the Hornby Hogwarts Express Train Set (R1234M)! In brilliant Hogwarts Red and containing a DCC Ready 5972 locomotive with working headlight, plus two coaches, this set makes a perfect gift or addition for any Harry Potter fan!
Available on Amazon
The Unofficial Harry Potter Cookbook | £19.00
You don't need magic to make all of the fantastic treats featured in the books and movies. This expanded version of the best-selling cookbook includes over 150 recipes, including one for Butterbeer. Reviewers raved about how thorough it is, noting that each recipe mentions what book and chapter the recipes are from.
Available on Amazon
Harry Potter Coding Kit |$49.00
With this interactive STEM toy by Kano, kids learn how to code in a fun, magical way. They'll build a wand that lets them perform magic spells (think: making feathers fly and changing the colour of owls) on their tablet through the various step-by-step challenges.
Available on Amazon
The Sorting Candle | £12
This super popular soy candle, appears white at first, but it reveals your house colours as it burns. If your witch or wizard already knows what house they belong in, you can select it when purchasing. If not, you can get the true first day at Hogwarts experience by picking the "Sort Me" option.
Buy Now The Sorting Candle
Hermione's Time Turner Necklace | $49
This necklace is a perfect gift for anyone juggling a bunch of responsibilities. In the Prisoner of Azkaban, Hermione uses a time turner (gifted to her by Professor McGonagall) to double-book her schedule and take extra classes. This replica comes in a display box, so when it's not around their neck, they can proudly show it off and keep it safe.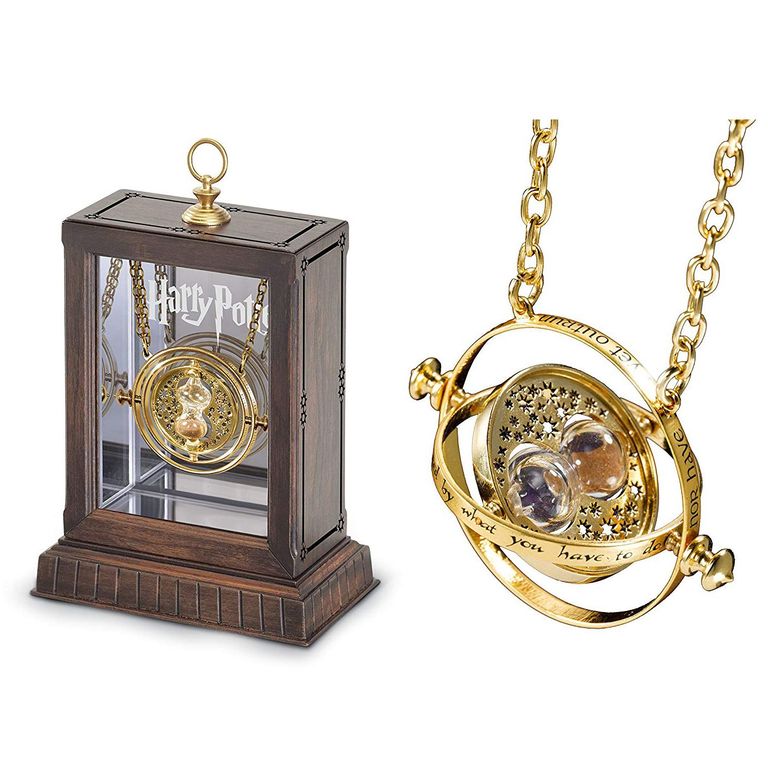 Available on Amazon
Sorting House Bath Bomb |$9.95
A fizzy bath bomb should be the new standard way to get sorted into your Hogwarts house. Yours could be red, blue, yellow, or green, and either mint or vanilla scented — it's all a surprise until you throw it in the bathtub!
Available on Etsy Sorting House Bath Bomb