Habibti Family
The Westin Bahrain – A mini break right on your doorstep.
By
|
By Hina Mirza
A couple of weeks ago, I was invited by The Westin Bahrain City Centre,  to take over their social media during my stay.
Husband and two children in tow, we set off to discover more about The Westin; a Five Star hotel connected to a mall – in my head I had already stayed, experienced and written the feedback in two minutes flat. What more could there be to a hotel that I didn't already know?   How wrong I was!
The first thing to hit me was how convenient it was to plan a quick, mini getaway to The Westin, without having to fly anywhere.  Imagine – no taxi, airports, customs, or luggage carousels.   It took us 20 minutes, door to door.
The Westin hotel is grand – obviously, and welcoming – obviously, but I didn't realise just how much thought has gone into the whole experience of The Westin.
The Westin's philosophy is based around five principles: sleep well, eat well, move well, feel well and work well.   The core essence of The Westin is to enhance your wellbeing, as their mission statement states:  'At Westin Hotels, every day is geared toward a better you, with signature offerings that fuel and energize your every move.'
Move Well
We were looking forward to a weekend of pure relaxation, and for my family that means something different to each one of us.
For the kids, it was a race against each other to see who could get to the outdoor Infinity Pool faster.  The pool is beautiful and spacious with sun loungers and shaded open-style cabanas for those who want to take the edge off the heat.
Adding to the mix is the Nasmat Pool Bar, which serves drinks and snacks, for those who take their poolside lounging seriously.
This was amazing, lovely and fantastic, but I was already eyeing the Heavenly Spa as we made our way to the pool.   Once we had said hello to the lifeguard's on duty and the kids were splashing about, I made a beeline back to the spa!
The Heavenly Spa offers a very wide range of treatments, but it was the massages I was interested in.  I opted for the Balinese Massage, 1 hour 15 minutes of total bliss, but I wasn't done. Another 10 minutes in the sauna, finished off with a hot shower.  After a nice cup of ginger tea, I got ready using the Spa hair dryer and straightener to do my hair (yes a straightener – they've thought of everything).
While the children were swimming and I was in heaven (literally, I kid you not), my husband had taken full advantage of some alone 'me-time' and headed to the 24 hour Westin WORKOUT Fitness Studio.
My husband is one of those forgetful people who forgets' where he parks his car, everyday at work and every time we go shopping, so it wasn't suprising that he forgot his gym gear at home (he had one job!)   But remember when I said The Westin Hotel have thought of everything, they honestly have!  The run a Lending Program, which is designed to help you pack light yet stay fit. The Westin has partnered with New Balance to provide training shoes and sports apparel for their guests during their stay, for a small rental charge. Shoes come with new socks and yours to keep, and the clothing is provided fresh and clean.
Taking their Move Well principles a step further, The Westin also have Running Maps, called RunWESTIN. Designed by New Balance®, pocket-sized maps feature three and five mile (5k and 8k) jogging and walking routes from the hotel so guests can combine a workout routine with fresh air and local landscape.
The Westin also organise a group run with a Run Concierge if running in a group is more your thing.   It isn't my thing, at all … I'm in Heavenly Spa getting a massage at this point.
Bearing in mind, at this point we are all in the same proximity of each other; Infinity Pool, Heavenly Spa and WestinWORKOUT Fitness Studio, but we were all far, far away.
Hunger was the only reason we all recouped and we had built up quite an appetite. Over our weekend stay we managed to try out Furn Bahrain, which is situated nearest to The Westin and also Baharat, which is attached to Le Meridian. This brings me to the next principle of Westin Hotel;
Eat Well
As part of it's 'a better you' ethos, The Westin Hotel have put an incredible amount of research and effort in their food and drinks.
They offer a SUPERFOODSRX™ Menu for the ultimate energy boost, to recharge with a selection of SuperFoodsRx dishes, packed with powerful nutrients.
Not forgetting the guests under 5 ft tall, they've even prepared an EAT WELL MENU FOR KIDS developed in partnership with a team of experts at SuperChefs™; healthy Kids meals that are delicious and cleverly loaded with nutritious goodness.
In addition to this, The Westin Hotel, also have the WESTIN FRESH BY THE JUICERY, which offers an assortment of nourishing, healthy juices and smoothies developed by the experts at The Juicery.
And for those who prefer something stronger, The Westin offer Artisanal Cocktails expertly mixed and infused with natural ingredients and fresh local flavours at the Boudoir lounge.
The selection of food, taste and freshness across both restaurants, is noteworthy. You never tire of seeing and tasting the ranges of fresh juices and fresh fruits available during every meal.
Sleep Well
It's no exaggeration when I say all of us had the best nights sleep at The Westin.
Each room at The Westin is spacious and amply lit with both natural and room lighting.  There are plenty of useful amenities for those who forget to pack the essentials (cue Husband).  Enough electric sockets for a family of four like us, and our gadgets.  Fridge, mini-bar, an iron AND an ironing board, hairdryer, a big size TV, a huge bathroom, a recycling box (they really truly have thought of everything) and the lushest, plushest, cosiest bed you have ever slept on – the award winning Heavenly Bed.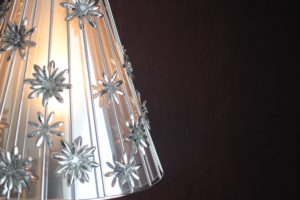 In case you get the midnight munchies, the last thing you should do, close to bedtime is fill up on empty carbs and sugar. With this in mind, The Westin have created a special WESTIN SLEEP WELL MENU; a selection of sleep-enhancing superfoods developed in partnership with SuperFoodsRx, available through in-room dining.
Work Well
Fully recharged and refreshed from a restful night sleep, we were all set to do the whole thing again, only this time my husband had an urgent email to send out.
Luckily for him, The Westin not only provides Wi Fi (strong, like black coffee) throughout the rooms, lobbies AND lifts, they also provide smart, thoughtfully designed workspaces so guests can stay productive and meet all work related deadlines.
The main focus on the workspaces are designed to stay clutter-free, to enable clarity and efficiency.
The Westin also fuel productivity with nutritious snacks and nourishing smoothies that give boost energy and avoid sugar crashes.
Emails sent, and pool revisited, we were all feeling refreshed but sad to leave; a truly amazing mini getaway right on our doorstep.
For more information contact:
The Westin Hotel, Bahrain City Centre
www.westinbahraincitycentre.com
Image Credit: Hina Mirza