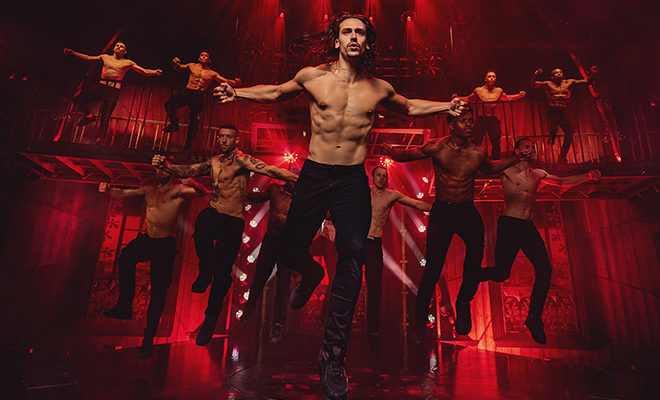 Events
CHANNING TATUM'S MAGIC MIKE LIVE EXTENDED AT THE HIPPODROME CASINO TO 31 DECEMBER 2023
By
|
Magic Mike Live has become an international sensation since opening in Las Vegas in 2017.  It has been breaking box office records and performing to sold-out audiences in Las Vegas and London ever since. Channing Tatum and his co-producers announce a new booking period for Magic Mike Live at The Theatre at the Hippodrome Casino in London. The Show will now run through to the 31st December 2023.
The cast of Magic Mike Live in London includes Sarah Annakin, Daniel Blessing, Natacza Boon, Jake Brewer, Harry Carter, Hannah Cleeve, Peter Cleverley, Joel Ekperigin, Petr Fedorovskii, Myles Harper, Charlie Knight, Mark Lace, Theo O. Bailey, James Percy, Ross Sands, Josie Scamell and Manny Tsakanika.
Conceived and directed by Channing Tatum, MAGIC MIKE LIVE is an unforgettably fun night of sizzling, 360-degree entertainment based on the hit movies. It's hot. It's hilarious. It's the great time you've been waiting for!
This first-class experience features some of the world's sexiest, most talented guys performing heart-racing dance routines in front of, above and all around you. Equal parts empowering and exhilarating, the 90-minute show is punctuated by unexpected, temperature-raising acts from a thrilling range of acrobatic and musical talent. In other words, it's got everything.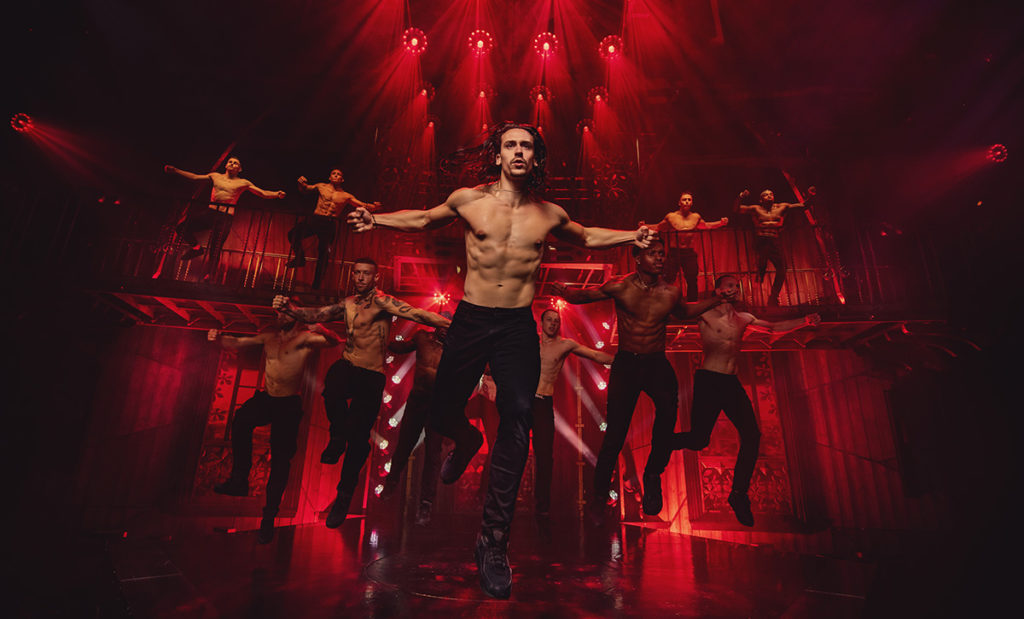 Magic Mike Live, which has already wowed over 400,000 people in London alone and over 1,000,000 worldwide, is a large-scale, live production show based on the hit films Magic Mike and Magic Mike XXL, which opened at The Theatre at the Hippodrome Casino in London's Leicester Square in November 2018.  Magic Mike Live has inspired a new television series on HBO Max, Finding Magic Mike, which aired in the United States earlier this year. Magic Mike's Last Dance, the third instalment of the Magic Mike franchise, released in February 2023 creating a bigger frenzy for the show.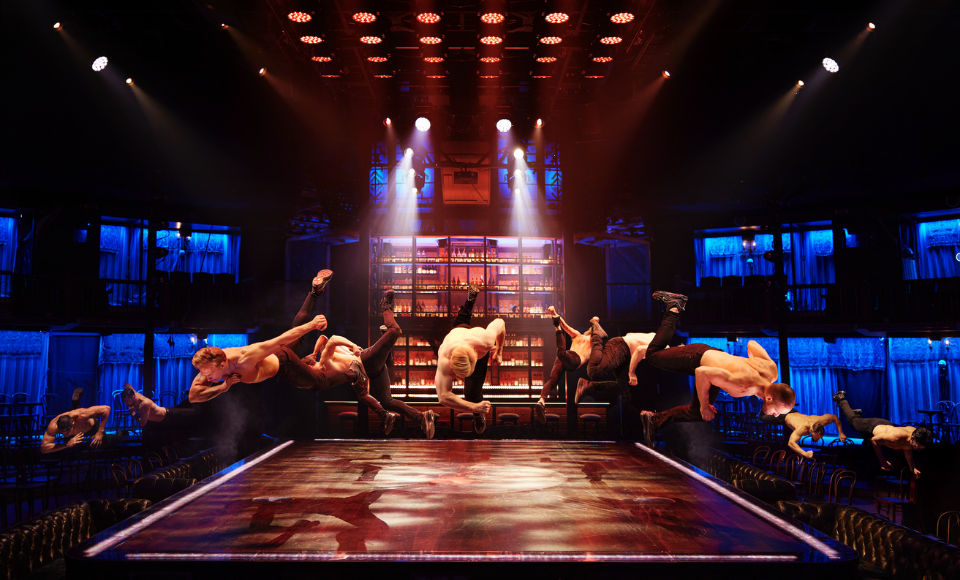 From the bespoke entrance off Cranbourn Street, to the specially curated lounge and bar experience at Permission , to the cast of world-class performers, Magic Mike Live is a complete evening of unparalleled entertainment for guests aged 18 and up.  Audience members enter Magic Mike's mythical club and marvel as a group of extraordinary artists perform a 360-degree dance and acrobatic spectacular in front of, behind, and above them.  Sexy dance routines intertwined with one-of-a-kind acts, are presented by a diverse cast of performers from around the world.
If you're celebrating a Hen, Birthday, or girls night then the pre-show Dining and Cocktail experience at the newly opened Permission Bar and Lounge is a must. Enjoy specially curated cocktails with names like Magic and Attractive, shareable cuisine, live music all designed to get you in the mood for the main event.
Magic Mike Live
Book Here  www.magicmikelondon.co.uk
Ticket Prices from: £39
Running Time:  approximately 90 minutes (no interval)
Performances: Wednesday 7pm, Thursday 7pm & 9.30pm, Friday 7pm & 9.30pm, Saturday  7pm & 9.30pm, Sunday 4pm & 7pm
The Theatre at the Hippodrome Casino
Cranbourn Street
Leicester Square
London WC2H 7JH