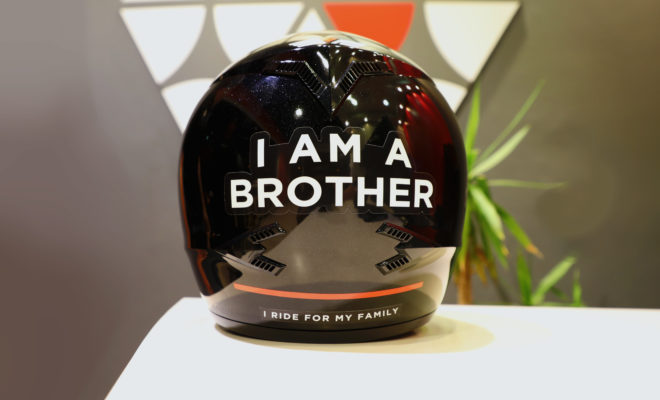 Food
Freedom Pizza; ethical, healthy and tasty
By
|
There's a small pizza company that's taking on the world and changing the norms of business.
Habibti Magazine just had to meet these legacy-leaving trail-blazers and so we hopped on a plane and did just that.
Freedom Pizza by far has to be the most ethical pizza company we know of.
Established since 2010, with10 sites in the UAE and looking at expansion in the GCC, UK and USA, this little company has got big dreams and a big heart.
We met with Director of Operations, Chris Daniels who has over 25 years experience in the pizza industry, at their busiest site in Dubai. And within five minutes of pleasantries, it was clear; they don't just talk the talk, they walk the walk.
''We're not just another pizza company. We want to break the mould and do things differently. We care about the customer, our staff, and our drivers. We're trying to set a different type of benchmark. We consider ourselves as more of a lifestyle brand, and the company culture is focused on doing good."

As we continue to talk we take a tour around the facilities.  The front of the site is small and modest, but the kitchen is boastfully big – and thoroughly clean and organised.
Freedom Pizza has implemented many initiatives within the business, and we discuss them each;
Road Safety
Freedom Pizza currently has 150 bike riders across ten sites, and the safety of the drivers and other road users are paramount to Freedom Pizza.
All Freedom Pizza drivers have to participate in safety driving training courses. As well as this, the company standard is to provide each driver with good quality equipment, quality helmets, special padding and boots when they are out on the road delivering, to better protect them in case of an accident.

Freedom Pizza also developed a road safety video, working with Saatchi & Saacthi, and as a reminder and tribute to that, they have created a Saatchi& pizza on the menu.
As a further reminder, the delivery drivers have a message on their helmets either father, son, or brother – a reminder for them and also other drivers, every time they go out for a delivery to drive safely and be careful.
"We genuinely care about our staff and we want them to be safe out on the roads."

Vegan Love
Freedom Pizza also offer a wide range of vegan options on the menu, such as a vegan pizza, vegan cheese and a great range of vegan desserts.
The vegan pizza has quickly become their best selling vegetarian pizza.
Freedom Pizza also have a vegan sandwich, which they created after listening to their customers and asking what they wanted. In addition, they also serve a super food salad range with vegan salad dressing.
Gluten free
Freedom Pizza also offer a gluten-free range of pizza, which is made in special dedicated Gluten Free stations. The quality control that goes into ensuring only Gluten Free pizzas are made there is meticulous, "we have a very thorough process when making our gluten free pizzas so there is no chance of cross contamination". In addition to gluten free pizzas, Freedom Pizza also have created gluten free brownies   "We cater for everybody on our menu".

Local, Organic sourcing
Supporting the local economy, Freedom Pizza minimise produce import,
importing only some of their produce and sourcing the rest locally.
With a love for organic and fresh local produce, Freedom Pizza also have a small organic farm in Sharjah. If you're still not impressed, we should mention that Freedom Pizza bake their own bread for sandwiches, have a large organic salad range and source locally made raw vegan desserts.
Healthy culture
Not stopping there, Freedom Pizza use only whole grain dough for the pizza bases. To use regular white flour dough would be a cardinal sin at Freedom Pizza, "milled grains in the whole grain dough, gives a much lighter base, which makes it and healthier and easier to digest than white flour".
They even make their own mozzarella, combining full fat milk and semi skimmed milk, which results in a healthier, reduced fat mozzarella, without sacrificing on quality and taste.
Environment
Freedom Pizza has championed many initiatives such as cutting down on plastic and reducing packaging where possible. Freedom Pizza no longer send out disposable cutlery or straws with orders, unless requested with a small additional charge. This small yet significant move reduces wastage and unnecessary plastic usage. "We're at the start of the journey and there's a long way to go. We're making changes and we will continue to do so, we'll look at environmental friendly packaging for our bags and boxes, we will look at reducing packaging wherever possible. If we can reduce plastic bottle water wastage or reduce our carbon footprint, we will do it".

Online platform
Not just an Eco Warrior, the company is Tech Savvy too.
Having designed a custom program in house with their developers, gives Freedom Pizza superior levels of transparency and communication channels with its customers. "We have our own online platform, and we can see all orders being placed, tracking orders, and monitor customer feedback as it happens. We are also able to offer e-vouchers for special promotions.
We are well connected to our customers, via the usual social media platforms, Facebook, Twitter, Instagram and review sites such as Tomato as well as our own platform. We accept cash, cards, apple pay, visa checkout and more, all for the convenience of our customers".
Freedom Pizza also have an app for customers to use, which is extremely easy and user friendly.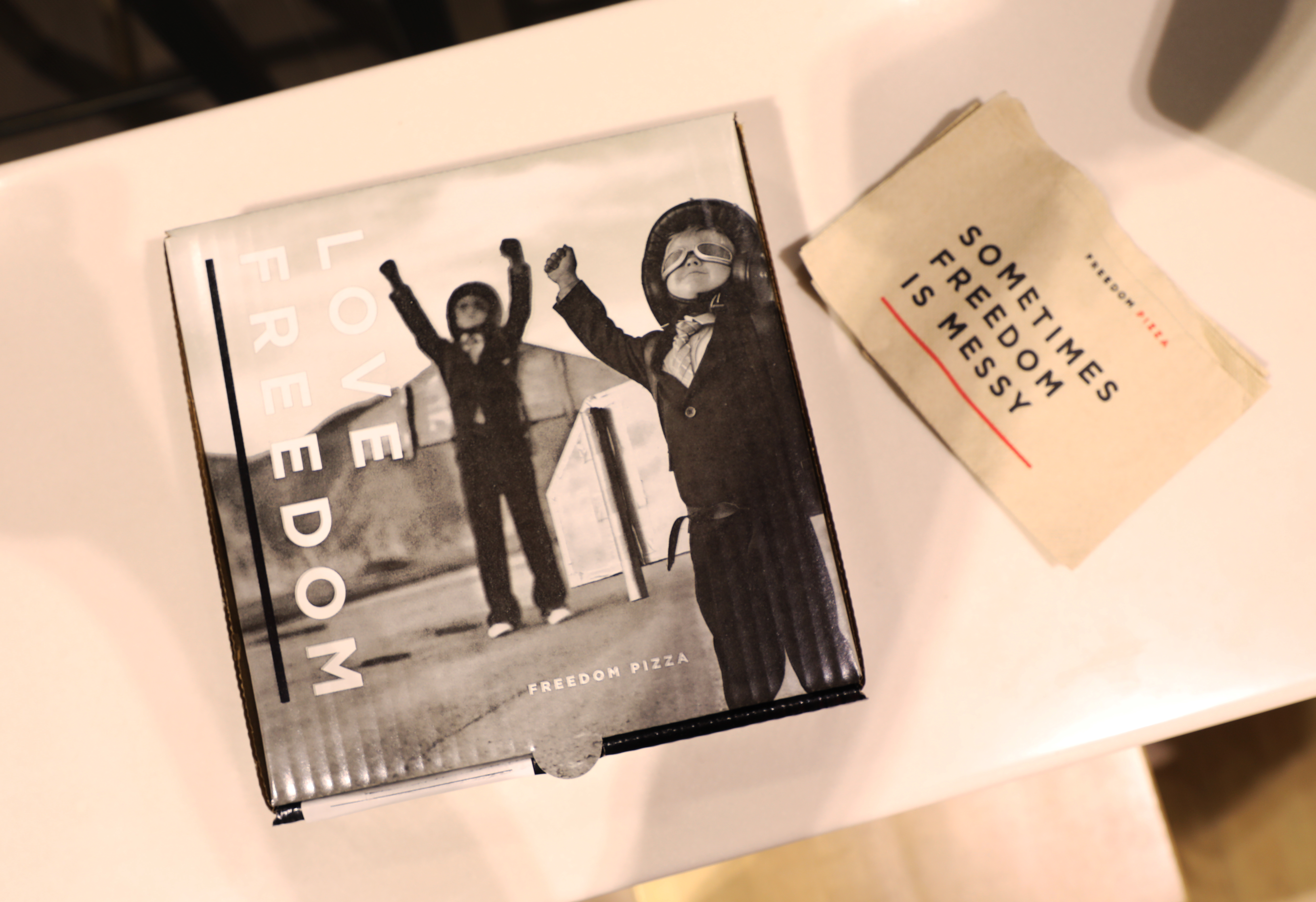 We couldn't leave Freedom pizza without sampling for ourselves the healthiest, most ethical Pizzas in the region, and we weren't disappointed.
We ordered a simple funghi pizza, our personal favourite, so a lot to live up to.
Hot and fresh from the oven, the base was crisp on the outside and soft and fluffy on the inside. The tomato base was the right amount of fruity and tart without being over bearing. And the cheese, half the fat … are you sure?
It's safe to say, Freedom Pizza is in the fast lane to becoming a global phenomenon.
For more information:
www.freedompizza.ae
Instagram: www.instagram.com/freedomdelivers
Twitter: https://twitter.com/freedomdelivers
Facebook: www.facebook.com/freedompizzauae