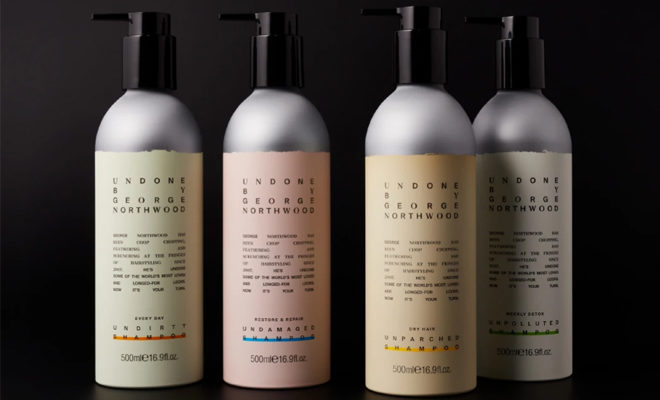 Beauty
George Northwood unveils debut haircare collection
By
|
Hairstylist George Northwood has released his debut collection of hair products and tools, UNDONE.
Underlining the effortless, modern approach, which has become synonymous with his signature, UNDONE has been created to respond to the needs of women today who want natural-looking hair.
UNDONE was created to respond to the needs of women today: women who want natural looking hair and do not wish to look as if they have just visited the hairdressers but instead, have just stepped off an editorial shoot.
Several years in the making, George Northwood has been privy to the most authentic, organic focus group: a roster of women which includes exacting beauty editors as well as Alexa Chung, Rosie Huntington Whiteley, Alicia Vikander, Julianne Moore and Rachel Weisz.
UNDONE is easily shoppable, with straightforward advice, no confusing jargon and guidance for specific hair concerns: UNDIRTY for your everyday cleanse, UNPARCHED is dry hair's best friend, UNDAMAGED will restore and repair damage and UNPOLLUTED will strip hair of unwanted build up and protect against pollution.
The collection comprises 20 products and consistent with George Northwood's commitment to sustainability, the full range is made from vegan formulations, no sulphates and packaging which can be recycled – all of it.
UNDONE is now available at Boots and www.georgenorthwood.com