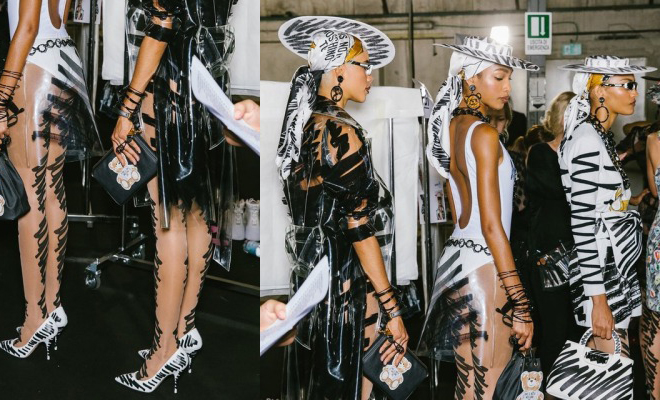 Fashion
MOSCHINO SPRING SUMMER 2019
By
|
"All I have are sketches, all I have to show are sketches" Jeremy Scott
"Alright, well you've got to pull something together" Gigi Hadid
"Okay, I'll hurry, I'll be right there"
That was the conversation that might as well sum up the entire 2019 Spring Summer Moschino collection. With the relentless speed at which the industry's going at, and with the collaboration collection that's right around the corner with H&M, Jeremy Scott found himself late to his very own show (or so he dreamt it in this particular scenario).
It was vintage, and paid homage to the refined fashion in the 80's. From the re-creation of YSL's studio, to the suits, and high evening looks that walked down the runway, each alluding a particular couturier, the collection truly took you back in time. Picking up on what Scott had said earlier, the looks that walked the runway represented an array of all white outfits with strokes of sharpie like squiggles and dots suggesting color and pattern.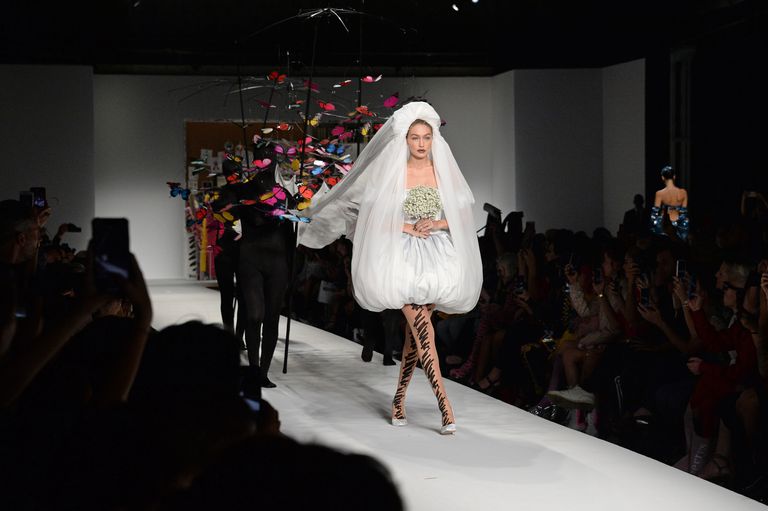 Embellished in multi colored sequins, frills that touched the ground with measuring tape prints, to a cocoon like wedding dress with a soaring train of butterflies that followed, the collection ended on such a high. From the jumpsuits, to the jackets, will elements and details from this collection be within the H&M collaboration collection that'll hit stores this November? We'll just have to wait and find out.