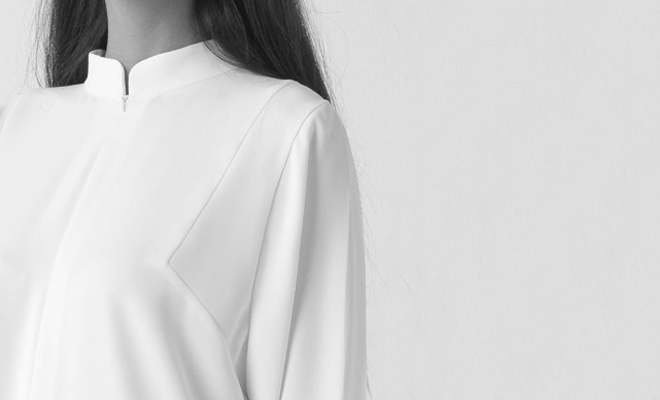 Fashion
NESMA FALL 2018
By
|
Launched in 2018, Nesma is a Ready-to-Wear label based in the Kingdom of Bahrain. The label produces collections that include high-end modern pieces inspired by the modest Arab culture – Nesma also creates caftans and abayas that are produced for its exclusive Ramadan collections.
Engineering silhouettes to highlight the modern woman's style and femininity, Haya Khalifa is the designer behind the label. Taking inspiration from her architectural background, every collection almost always touches upon fragments of nature and the subtle varied forms of art. Be it through the feminine drape of the silhouette, or the elusive embellishments, the pieces are contemporary and timeless.
For its Fall 2018 collection titled "Nimbus" Nesma worked with gray-scale and pastel color pallets, monochrome print fabrics and textured fringe accents. The pieces evoke a sense of femininity and rigorous disposition.
The collection consists of abayas, pleated pants, embellished tops with fringe accents, laser cut tops, shirt-dresses, as well as dresses with asymmetrical collars and velvet coats that are abaya inspired.
Nesma chooses to work with sustainable materials; it has become the labels aim and mission to be conscious and to give back to the community through charity, or contributions that aid in the development and enhancement of eco friendly fashion.