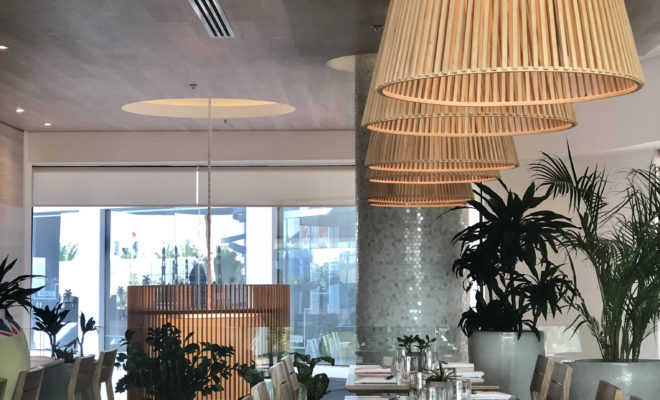 Food
Plant Cafe, Bahrain's first Vegan restaurant
By
|
We are what we eat, not just in philosophy but also in practice.
And it is this rule that many of us fall short on when trying to implement it into our daily lives. It is even harder when we live in a dining-out culture, which usually means unhealthy eating choices, determined by what is easy and convenient.

However, for those of us who have entered 2019 with a strong will to eat healthy and live a more conscious lifestyle, we can look to Plant Café as having set the standard for healthy vegan food.
Located in Hamala Hills, Al Janabiyah Plant Café is Bahrain's first 100% vegan restaurant, serving breakfast, lunch and dinner with a strong ethos on wholesome, fresh vegan food.

Plant Café was established in 2017 with one goal, to bring plant based food into Bahrain's food scene. Not only have Plant Café achieved this, but they have achieved it extremely successfully; offering an array of choices across their breakfast, lunch, dinner and refreshments in a beautiful and tranquil setting.

The Plant Café offers ample, open seating area spread over two floors, running true to its plant based, vegan core.  With large ceiling to floor windows and a calming earthy deco, the restaurant has an airy and spacious feel. It is a place where one can enjoy a leisurely meal with family and friends or even one of the many books in Plant Café. 

As well as an enviable collection of books, each corner of Plant Café is filled with green leafy plants and crystals, thus the ambience of Plant Café is one of serenity and good energy.

All the dishes on the menu contain no meat, no dairy, no sugar and no processed ingredients.  All produce sourced is from the best farms from around the world as well as locally, when available.
Preparation is as thought out as the sourcing, with each dish being freshly prepared as it's ordered, with no fried or artificially preserved items.

From the kitchen to the plate, the presentation of each dish is art, making it impossible to eat before taking a photo. Combine that with the beautiful, tranquil and brightly lit restaurant, it all comes together truly effortlessly.
Plant Café has gone above and beyond what any of us may have expected from a niche restaurant and has truly raised the bar, with a strong and unwaivered mission to nourish and rejuvenate body, mind and soul serving mindful food.
For more Information:
plantcafe.co
www.instagram.com/plant_cafe
HAMALA HILLS,
AL JANABIYAH, BAHRAIN
+ 973 1700 1677
Monday to Wednesday 10am-5pm. 
Thursday to Saturday 10am-10pm. 
(Closed on Sundays)