Food
London gets its first Vegan Cheesemonger
By
|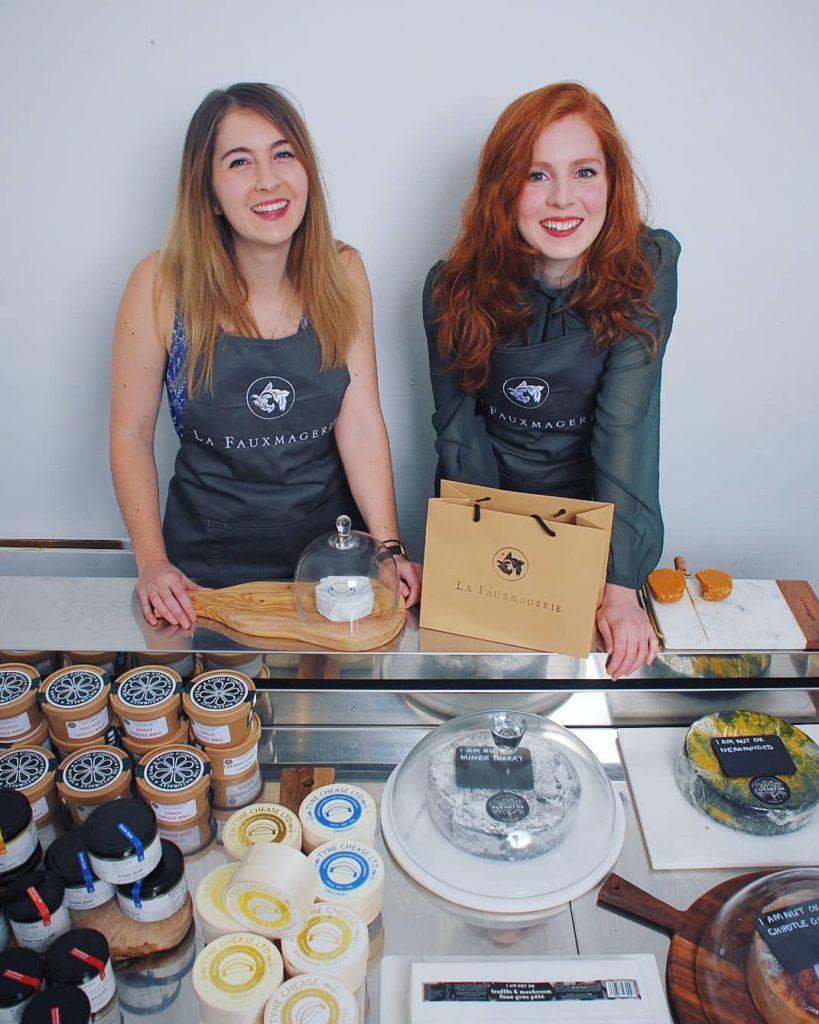 Britain's first vegan cheesemonger has opened up in Brixton and not everyone is happy!  Some dairy farmers are upset that La Fauxmagerie which sells artisan cheeses all made from plant-based sources, are being able to brand its products as 'cheese'. Dairy UK says that the it's misleading to shoppers. Co-Owners Rachel Stevens and her sister Charlotte don't seem to be too bothered. The sisters say La Fauxmagerie is attracting a huge number of fans, with vegans loving their dairy-free cheddar, camembert, mozzarella, and halloumi. Rachel said: 'It's clear in the name of our business that we are selling dairy free products – it's a pun. 'Our tagline also clearly states we are a 'plant based cheese monger'. "It all seems a little unnecessary, people are generally aware that plant based means non-dairy".
Rachel and Charlotte both quit their jobs to start their new venture, plans for the cheese shop began last autumn, in part to provide cheesy options to Charlotte, who is lactose intolerant.
'Cheese was the main focus for us because that's the thing people miss most when they go dairy free. 'After a bit of research, we realised there wasn't one single place where you can buy the best dairy free cheese brands. 'We wanted it to be easy and accessible so contacted our favourite brands to ask if they'd consider stocking their produce.
'We sell award winning cashew, almond, soy and brown rice-based cheeses from amazing UK based brands which are delicious in their own right.'
'If people are sceptical, they should come into the shop and try it out for themselves'.
If you can't get down to Brixton, they're now considering creating an online store so they can sell their products to even more people.
La Fauxmagerie can be found at Unit 71, Brixton Village, Coldharbour Ln, Brixton, London SW9 8PS