Fashion
The rise of Modest Fashion
By
|
Modesty and mainstream fashion haven't always meshed well together but in the last couple of years modest fashion has been spotted on the runway over and over. Modest fashion has been made trendy, dropping the frumpy stigma previously attached to it.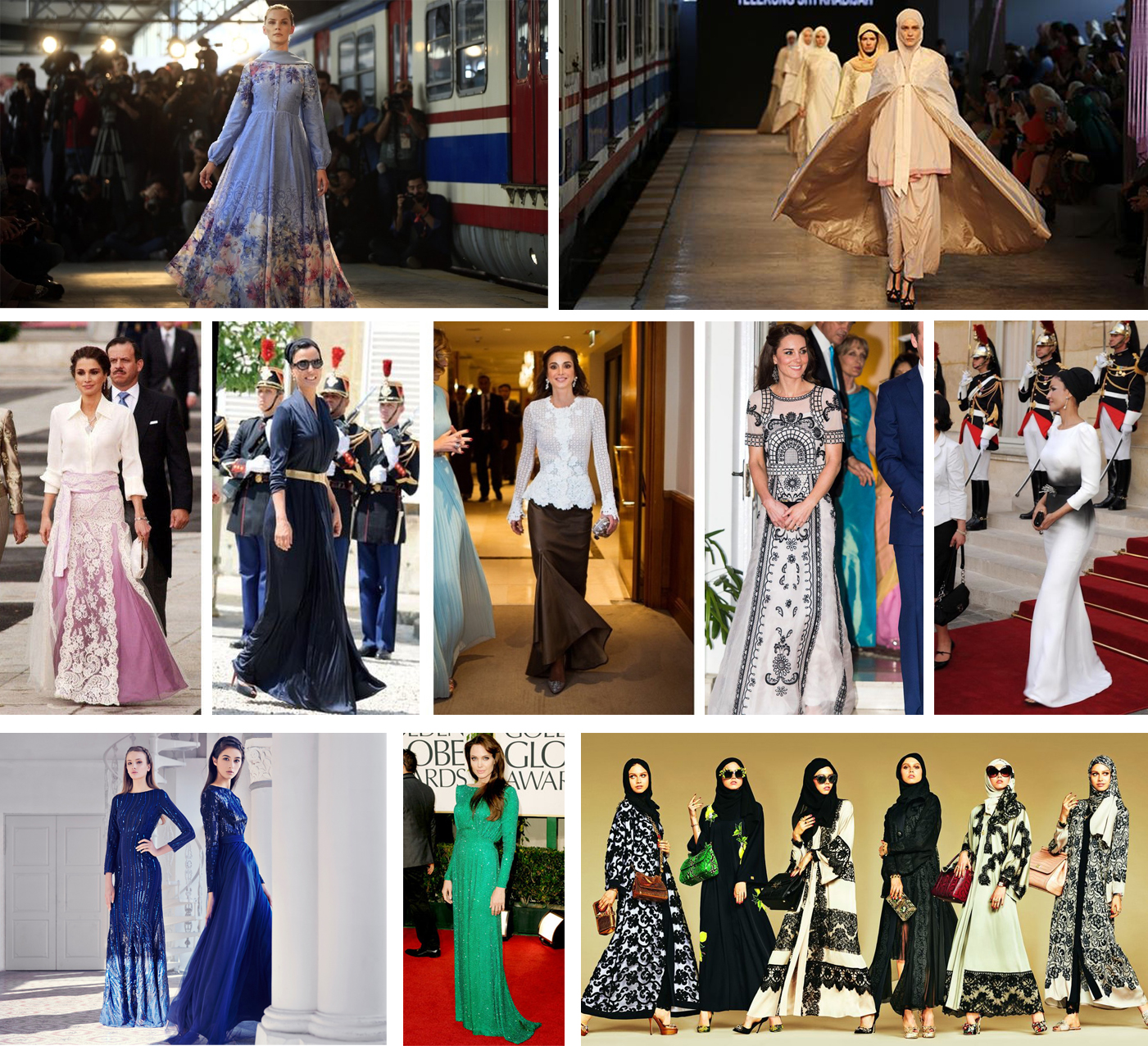 Many have cited this rise to impeccably dressed Royalty, such as the elegant H.H Sheikha Moza of Qatar, the beautifully classy Queen Rania of Jordan and our beloved Catherine Duchess of Cambridge. While others have given credit to bloggers who have taken it upon themselves to create a niche for themselves and promote modest fashion.
But ultimately it is the designers who were long sighted enough to see the need and desire for women to be covered yet stylish.  Independent clothing brands found that there was a niche for modest fashion for the young customer that simply was not being filled by department shops.
This is further reinforced when one of  EurAsia's Fashion Capitals, Istanbul, has it's own Fashion Modest Week every year, showcasing international designers with the Modest Fashion essence.
Today's modest fashions are definitely not frumpy or less than stylish: on the other hand, they embrace the newest colours, cuts, and styles; with the most common features of modest fashion dresses being:
• Capped or mid-length sleeves
• Necklines that are above the cleavage
• Backs that scoop no lower than the shoulder blades
• Fabrics that sweep or hang beautifully instead of hugging every curve
• Lengths sitting just above the knee or lower to cover more of the leg
Ruching can help to hide particular figure types, and empire waist designs are perfect for females who are a little ampler down below. For females with few figure concerns, dresses are fitted and flattering without being tight or clingy.
Bottom Line: Modest fashion is not about looking frumpy or dressed in out-of-date fashion. It's about flowing material, fun prints, creatively and smartly combined, layering, fun and individual, bows and ruffles,  It's about experiencing the best of today's modest fashion and making them your own to express your joy in being a unique individual. It's about gaining the attention you want in the way you want it. Modest fashion today is modern and professional, making a statement of quality and style.
Check out these fab accounts for some of our favourite designers for modest fashion:
Eileen Fisher  @eileenfisherny                http://www.eileenfisher.com/
Inayah     @inayahc                                    https://www.inayah.co/
Anotah   @anotahfashion                          http://www.anotah.com
Riva Fashion  @rivafashionme                 https://www.rivafashion.com
Choice  @choicegcc                                     http://www.choicemoda.com/
Aab   @aabcollection                                  http://www.aabcollection.com/
Ruh   @ruhcollective                                  https://www.ruhcollective.com/
Maryam Felaifel   @maryamfelaifel