Food
Villa Mamas New Tasting Menu
Villa Mamas has recently introduced a new Tasting Menu; a weekly changing menu that offers a three course meal, which includes nine dishes for two people to share.
Habibti Magazine was invited to experience the Tasting Menu and we have to admit, it's great idea.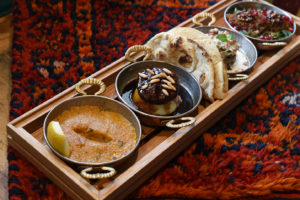 This clever new concept gives guests an opportunity to sample a full range of the Villa Mamas repertoire. Set across a three course set menu, the Tasting Menu offers four starters, three main dishes and two desserts.

The variety across all three courses is wonderful and a real conversation starter for die-hard foodies and the serving sizes are generous and plentiful.
Our Tasting Menu on the day was a hearty selection of Quinoa Salad, Matrooba, Kofta Mash, Eggplant Explosion, as starters.  For main, Villa Mamas Lamb Shank, Baby Hammour, Chicken Machbous followed by Muhalabia, Saffron Ice-cream with a choice of red or green tea.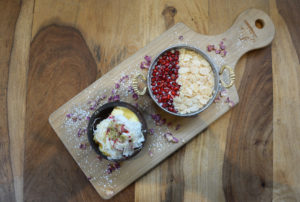 All the dishes were exquisite but our personal favourites were the Eggplant Explosion, Lamb Shank and the Saffron Ice cream!
The tasting menu will change on a weekly basis and is priced for two to share at the set price of 50bd.
For more information, call: 17 305 031
Villa Mamas
Saar, Bahrain