Health & Fitness
What's in my Handbag – Nada El Barshoumi
By
|
Known as 'One Arab Vegan', Nada is an avid vegan blogger, health and fitness enthusiast, animal lover and amateur chef. Originally from Egypt but now based in Bahrain, Nada aims to create delicious, empowering and nutrient packed plant-based food inspired by Middle Eastern flavours. Through her blog, she also shares her experience leading a vegan lifestyle within a culture that is less than forgiving towards veganism.
We caught up with Nada, to ask her what inspired her towards Veganism and to find out, what's inside her handbag!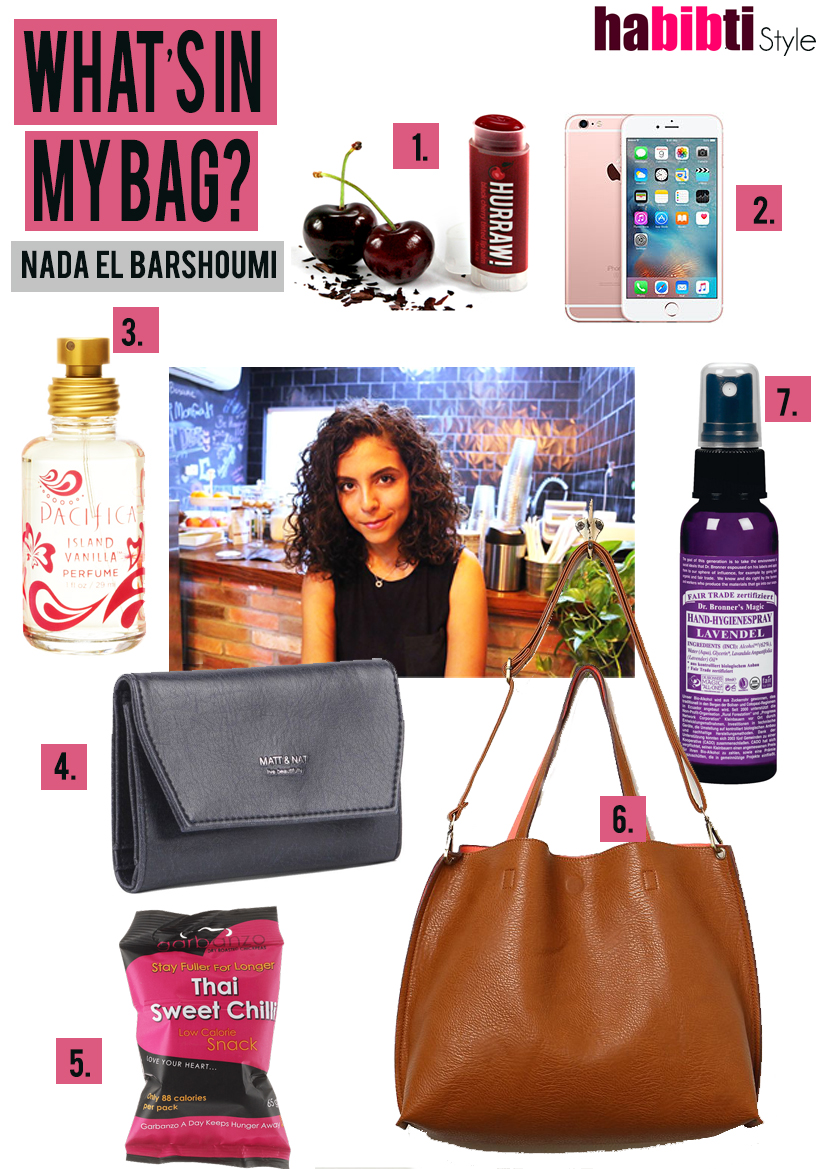 What inspired you to begin a career in your chosen field? While I don't pursue blogging as a career, I'm intensely passionate about veganism both in terms of food and as a wider lifestyle. After years of flirting with vegetarianism, I became vegan in university for health reasons, but I've remained vegan not only for health but for ethical reasons too. Pursuing a vegan lifestyle is the best thing I've ever done for myself, for animals and the environment.
What are your 3 "must have" products in your Bag? My Matt & Nat wallet, Black Cherry Hurraw lip balm, Dr. Bronner's Lavender hand sanitizer.
Which brand/s of make-up do you prefer and most commonly use? I'm definitely a minimalist when it comes to make-up, but I love Too Faced and Anastasia Beverly Hills products. They're both cruelty-free and have a wide range of vegan make-up available at Sephora.
Apple, Blackberry or Samsung? Which phone and why? I'm an Apple girl through and through, so it's got to be the iPhone, because it syncs up with all my other devices. I never leave home without my iPhone 6S and a portable charger.
What is your signature fragrance? I love sweet scents – right now my favourite perfume is the Island Vanilla by Pacifica.
What is the one snack/treat you will always have in your bag?  It varies, usually I'll grab a granola or vegan protein bar but I also love roasted chickpeas or raw nuts as a snack.
Here's how to get hold of what Nada loves –
4. Matt & Nat
5. Garbanzo sweet chilli chickpeas
6. freepeople slouchy-vegan-tote
Follow Nada's journey in pictures on   @onearabvegan