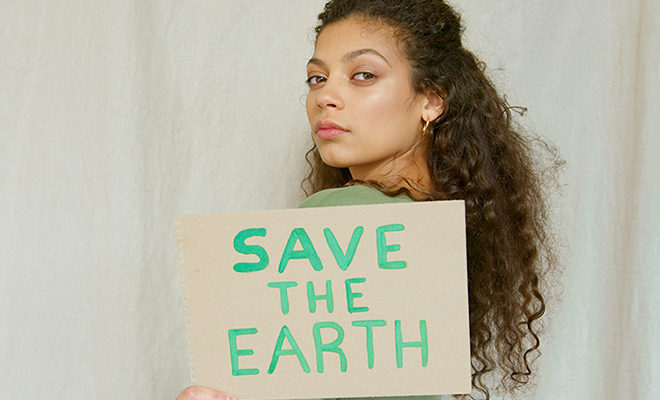 Beauty
Discover these Sustainable and Eco Brands this Earth Day
By
|
Earth Day, which falls on 22 April, was first launched in the US by Senator Gaylord Nelson and Harvard graduate Denis Hayes in 1970 to demonstrate support for environmental protection.
Since then it has spread to more than 180 countries with one billion people participating in the annual events activities each year. In 2023 we must come together again in partnership for the planet. Businesses, governments, and civil society are equally responsible for taking action against the climate crisis and lighting the spark to accelerate change towards a green, prosperous, and equitable future. We must join together in our fight for the green revolution, and for the health of future generations. The time is now to Invest In Our Planet," said Kathleen Rogers, President of EARTHDAY.ORG.
Celebrating World Earth Day's 53rd birthday this year, we're looking to the brands that place sustainability at the forefront of everything they do, inspiring beauty fanatics to shop products with the Earth in mind.
rahua rainforest grown beauty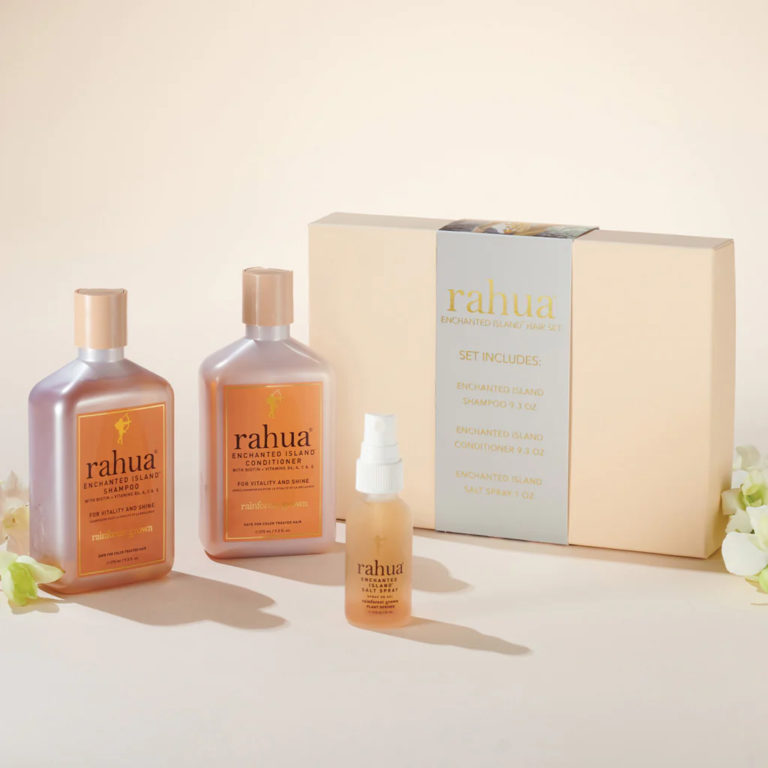 2023 celebrates 15 years of Rahua; a plant-powered, rainforest-grown beauty and haircare brand named for the oil that has beautified the hair of Amazonian women for centuries. Launched in 2008 by environmentalists and husband and wife team, Fabian Lliguin and Anna Ayers, Rahua was created with the purpose of preserving the rainforest at inception, creating formulas, packaging and standards that lead preservation and conservation. Over the years, Rahua has created relationships with the Indigenous communities in the Amazon, providing legal tools and education needed to preserve and protect the trees they have inherited, to sustain the oxygen we breathe. As a brand, they are proud to announce they are beyond carbon neutral and continue to be leaders in the beauty industry in sustainability.
All Rahua Shampoos, Conditioners and Shower Gels are refillable with Rahua Refill Solutions. By using them you also reduce your personal carbon footprint and plastic usage by 90%.
Rahua created the Pink Flamingos Project, a continuous environmental clean-up effort working with locals to clean natural habitat areas of the pink flamingos and other endemic species in the Galapagos Islands.
Today more than 500 families from the Quecha-Shuar, Achuar and neighbouring tribes work with Rahua to cultivate the rainforest ingredients used in the Rahua hair and body care collections. 
To learn more visit rahua
Mazillo is 100% natural, cruelty-free, vegan and free from any fillers.
Created by two best friends, bringing ancient skincare remedies to the twenty-first century, with innovative formulas led by nature and backed by science.
Growing up they watched their grandmothers pick herbs and plants and whip-up skincare remedies in their kitchens. They learned the great power of natural ingredients and beauty routines that have passed the test of time. 
Bulgaria has been home to various ancient civilisations who have left behind myths, legends, and knowledge of the land. This rich folklore and tradition guide Mazillo's unique choice of ingredients, some of which can only be found in Bulgaria such as Orpheus flower, Mursalski tea or the famous Bulgarian rose. They then use plant stem cells which are developed by a group of Bulgarian scientists. Research shows that the stem cells in plants stimulate better cell turnover, repairing skin that has been exposed to harmful environmental factors.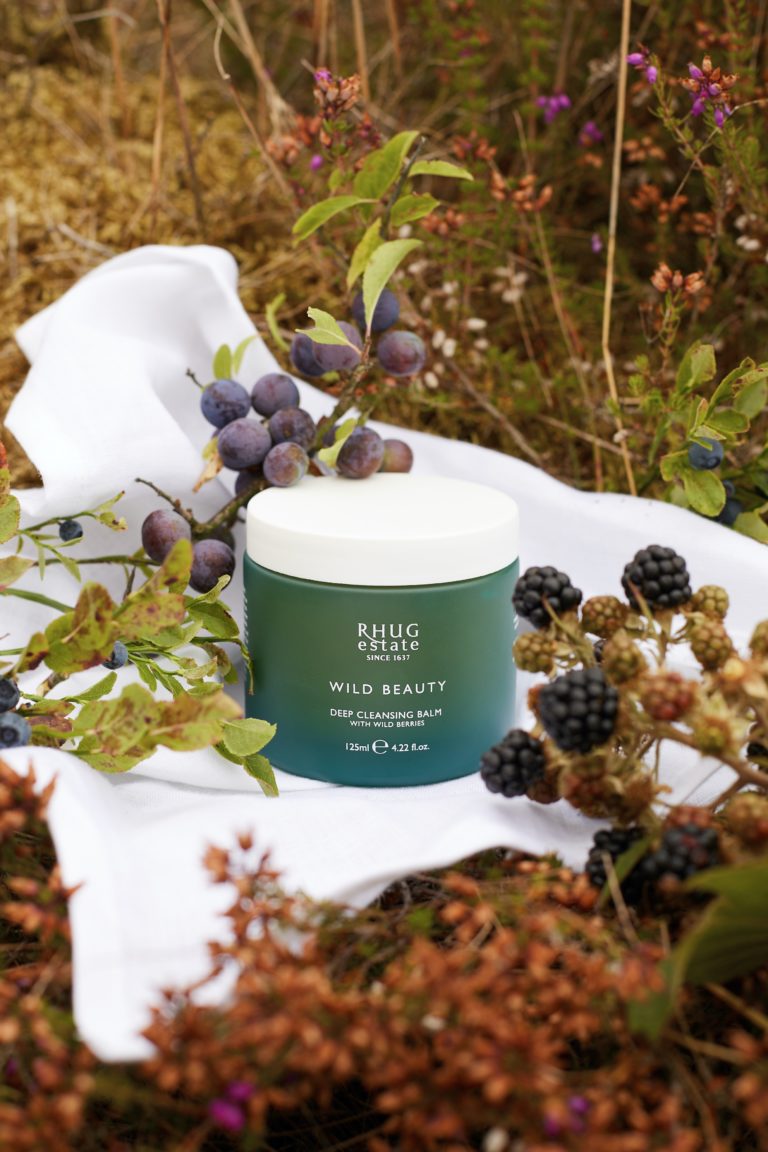 The award-winning, wild foraged, modern heritage brand Rhug is created by Founders Lord & Lady Newborough who have championed the highest standards of organic and sustainable farming at Rhug for many years, and are now applying these same principles to their new range of face and body products. Transparent sustainability is applied to all aspects of the brand from ingredient sourcing and packaging to estate generated green energy. 
The collection of skincare and body products contains organic and wild foraged ingredients from the Rhug Estate in North Wales, in combination with sustainably sourced natural actives, all chosen for their skincare results.  The products unite organic provenance with modern principles of function and sustainability. 
Inspired by the unspoilt landscape of mountains, clover-rich pastures, rivers and clear streams of Rhug Estate in North Wales,  the products contain carefully chosen actives with proven skincare benefits. Rhug Estate's Head Forager, Richard Prideaux, and his team wild forage for ingredients on the Estate, waiting for particular plants to flower and mature. The provenance of each foraged ingredient can be pinpointed to an exact location.
Stockists: Sephora.co.uk, or visit  www.rhugwildbeauty.com
IKON products are created using the most sustainably sourced premium ingredients and environmentally conscious production methods. From the candles, to the car fragrances, to the original eau de parfums, every product is housed in recycled and recyclable materials, such as the durable glass fragrance bottles with manchurian ash wood caps. The outer packaging of every product is also made of elegant-yet-simple recycled cardboard. IKON's suite of 6 gender-neutral fragrances are specifically curated so there is something for all tastes.
Developed with a premium, sustainable, natural mindset, IKON conceives fragrances as a holistic experience. With vegan, cruelty-free, and responsible formulas and packaging.
Exclusive to The Fragrance Shop.
KEAR – (κέᾰρ®) meaning 'Heart' in Greek is a multi award winning skincare brand from Greece.  Committed to only use certified ingredients grown in the Greek countryside and handpicked by their trusted partner, Kear's range of balms and oils are crafted from virgin olive oil, pure beeswax, and potent herbs.  These ancient and authentic formulas, are rigorously tested in modern labs, and transformed into efficacious products that work.
All κέᾰρ®'s products are completely unisex, genderless and free from synthetic chemicals, toxic preservatives, artificial fragrances, parabens, silicon, petroleum and are never tested on animals. They are produced exclusively in Greece from locally sourced raw materials and all the product packaging is recyclable.  By blending the old with the new, the formulas are waterless and multipurpose, thus minimising the impact of extra packaging on the environment. 
Hibernicis Bath & Body Care
Hibernicis (Latin: from Ireland)
is the new name in luxury bodycare which celebrates the rich heritage, beauty and nature of Ireland.  The skincare brand is designed to support and replenish the body and mind's wellbeing.  Seaweed is healthier than any land grown plant on our planet and contains up to 50 minerals that your body needs to sustain a healthy internal and external balance. The products are gentle, natural, with attention focuses on sublime texture, product efficacy, natural aromas and  good for all skin types and genders, with a particular attention to adding comfort for mature skin.
Collecting seaweed from a clean ocean is important at it soaks up all the good minerals and essential nutrients that they're exposed to, in their environment as they grow. Seaweed photo-synthesize much like the plants on land. The giant kelp beds and the seaweeds you find on the rocks at low tide turn carbon into seaweed biomass. With the speedy growth of seaweed, these oceanic organisms suck up huge amounts of carbon! The algae in our ocean is not only helping reduce CO2 in the atmosphere, but seaweed and marine algae's also produce more than 70% of our Earth's oxygen. Seaweed is one of the most sustainable ingredients to use in any product and a perfect spotlight for Earth Day.

PALM & PINE – are a vegan, ocean friendly SPF brand.   All their ingredients are 100% natural and their packaging is designed to cut down on single use plastic.  Palm & Pine's mission is to offer an innovative, plastic free alternative to traditional sunscreen with efficacy based formulas, formulated with plant-based natural ingredients and mineral filters for year round UV protection.  
The brand name itself pays homage to all sun worshipers who adventure amongst the palms and the pines.   Products are formulated with zinc oxide and naturally derived ingredients such as shea butter, calendula, and echinacea.  The range is developed and manufactured in Europe, meeting and exceeding the highest standards of safety and certification in the industry.   The products contain COSMOS certified ingredients, complying to the non-nano standard for zinc and titanium dioxide.   The products are packaged in recycled aluminium which can itself be recycled after use. 
Palette London is a  new halal, plant-based, environmentally friendly collection of stunning nail colours and treatments.
Known for her eco commitment, UK craftsmanship and affordable luxury, Tajinder brings all three together in her latest endeavour, ready to explode onto the beauty scene at palettelondon.
Palette offers gel-effect nail colours and nail care. Every glossy nail paint, base coat and an array of top coats with which to personalise your colour, are vegan, cruelty-free, halal and made from a minimum of 70% plant-based ingredients.
VOYA the Irish organic skincare, lifestyle and spa brand with seaweed at its heart from the West Coast of Ireland.
 Grounded in science, inspired by the Atlantic Ocean and the ancient Irish tradition of seaweed bathing, wellbeing is central to the brand ethos. They have rapidly become the experts in the benefits of seaweed in the beauty and wellbeing arena.
All of VOYA seaweed is grown organically and hand harvested by a small local expert seaweed harvesting team on the reefs, ensuring only the very best seaweed is used in each and every one of their certified luxury products, thus protecting the biodiversity of the west coast of Ireland.  VOYA's products are packaged using recycled, recyclable or biodegradable materials (including seaweed off cuts in some cases).
VOYA, derived from the word Voyage, is a concept that began in 1912, when the first seaweed baths opened in Strandhill, Co. Sligo, on the wild Atlantic West Coast of Ireland. Seaweed bathing is a 300-year-old tradition and Ireland's only indigenous therapy. In 2006, Mark and Kira Walton decided to trade in their hectic corporate careers in Dublin for the quieter pace of life in Sligo on the West Coast of Ireland.
VOYA are proud to have made several commitments as of part their Ocean Steward partnership with Plastic Bank. Over the next two years, VOYA pledges to stop the equivalent of over 2 million single-use plastic bottles from entering the ocean in collaboration with Plastic Bank.
KELSEY is a new truly eco-centric sustainable skincare brand rooted in science The Kelsey family, are fourth generation fruit farmers in East Kent, they have made it their mission to cultivate conscious beauty from their award-winning raspberry farm and work with leading cosmetic scientists to create proprietary 'farm to field' active ingredient – EZ Rubus ID® that is then combined with upcycled parts of the raspberry.
They use each part of the raspberry plant together with potent, clinically active ingredients to plump, protect and brighten your skin.
They upcycle the seeds, fruit pulp and leaves.  Packaging is recyclable and all of the cardboard comes from an FSC certified supplier. They also use  nitrile bulbs for our pipettes as an alternative to the more commonly used PVC, which has a negative environmental profile.
Evolve Organic Beauty launched in 2009 with the idea to create a natural and organic beauty range that would help people live a little greener every day. Laura Rudoe the founder says her mission was to make affordable, highly sensorial products that deliver effective results, yet are healthier and kinder for you and the planet.
Over 40 of Evolve's products are COSMOS certified organic or natural. 
They  are now a certified B Corp!, work with projects in the Amazon rainforest to offset carbon emissions, use 100% renewable energy in their eco studio in Hertfordshire, have been accredited Plastic Negative by rePurpose Global and are working towards both their zero waste and net zero goals.
Wet Brush GO Green™ Collection
Wet Brush's GO Green™ Collection which doubles down on sustainability benefits to deliver the best in performance and quality. The design is inspired by the Monstera leaf and the entire collection is 100% PLA (plant-based plastic), 65% less energy used, 68% less greenhouse gas and fragrance free.
The Go Green Detangler comes in 4 soft pastel colourways with an updated vented design to allow for airflow to reach the hair without snagging; its sustainable composition will break down in a landfill within five years, making this an eco-conscious planet-aware purchase.