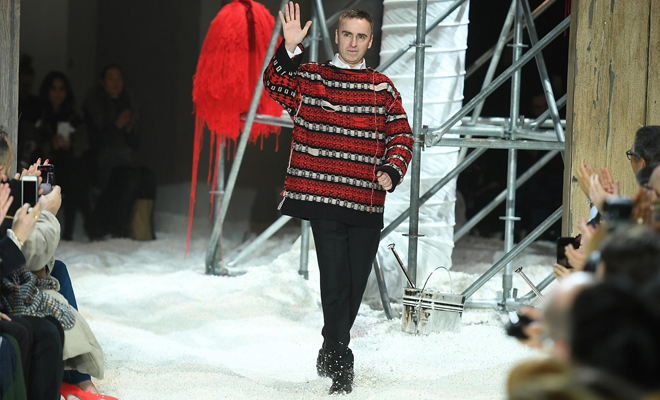 Fashion
RAF SIMONS TO EXIT CALVIN KLEIN
By
|
Originally reported from Bof, Raf Simons departs his role as creative director from Calvin Klein after only two years at the house, and won't be showing during New York Fashion Week this February.
According to BoF, PVH Corp. chief executive Emanuel Chirico had even mentioned that Raf's vision might not have been what the brand needed, and that it was generally a miss rather than a hit. Despite that, Simon's concept of introducing American art into his collections, which elevated the level or presentation definitely grabbed the attention of the fashion press, as well as the artist folk.
From collaborating with the Andy Warhol Foundation, to having the Kardshians as ambassadors for the Calvin Klein Jeans line, Simon's approach was more cultural than commercial, which's opposing to what the initial idea was upon his arrival.
In a statement, Calvin Klein says, "Both parties have amicably decided to part ways after Calvin Klein Inc. decided on a new brand direction which differs from Simons' creative vision".
Habibti Magazine wishes Raf Simons the best in his future creative endeavours, and looks forward to viewing what his next steps will be.