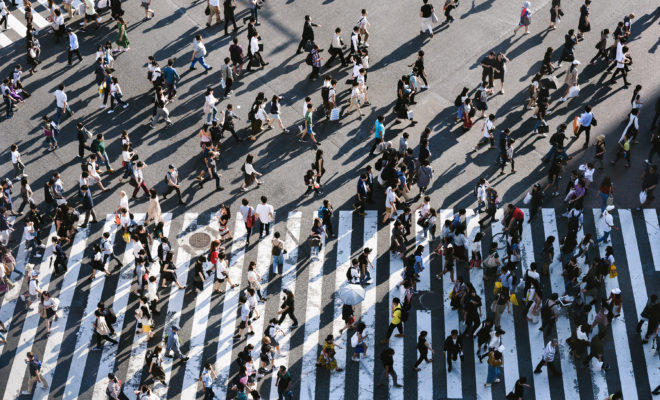 Health & Fitness
Simple ways to be more active
By
|
As the year is coming to an end and the new year is quickly approaching – we all know the inevitable 'New Year, New Me' fitness and health resolutions that will bombard our Instagram feeds.
And with our hectic busy lifestyles, it's easy to commit to 3 days a week at the gym in theory then it is to do in reality.
But what if could really incorporate some easy changes into our lives that withstand the first two weeks of the new year and actually last longer.
Even better, what if we made small lifestyle changes instead of unrealistic resolutions, to improve our mental and physical health and wellbeing?
The team at Habibti have been brainstorming ways to increase our fitness activity without having to force ourselves to the gym.
Now we're not saying you should avoid gyms like us, but we can all try to make small changes that will improve our overall level of activity.
Even if you are a die hard Cardio, HIIT, Yoga, Pilates, Body Building, Triathalon fan, we're a little certain there's still a few things you can do to add to your usual fitness routine, no matter how intense or otherwise.
Eventually we'll make it to the gym, but for now we're starting small and working our way up. Here's our list, let us know what you would add:
Go for walks
Pair up with a friend – instead of catching up over coffee or lunch, catch up while you stroll. The company and conversation will take your mind off the exercise and the fresh air will do you wonders.
Take the stairs
10 floors?  Maybe not, but start off with walking up one floor instead of taking the escalator, and slowly progress with more flights of stairs, until ditching the escalator becomes a regular habit.
Five minutes climbing stairs can burn up to 150 calories!
Park further away
Gain extra steps by parking further away from your destination.
You'll not only burn calories, but save time and avoid the stress of trying to find a closer parking space.
Pace while on the phone.
Phone calls whether business or personal do not need to be made sitting down. While on the phone, get into a habit of pacing and to take it up a notch, attach your headphones to keep your hands free for a tidy session around the office or home. You've just saved time and burned calories whilst on the phone.
Set an alarm
If you're busy working or studying, you can forget how long you have been sitting for. Set an alarm for every hour, so you remember to get up for a minimum of two minutes for stretching or walking around.
Also take the opportunity to relax your eyes if you've been staring at a screen or a book for a while. When you get up to stretch or walk, focus your gaze on things that are faraway.
Support a good cause
This has to be our favourite tip on the list – Get involved in a good cause. Volunteer to walk dogs at the local dog shelter, or join a Beach clean program where you spend a few hours picking up rubbish from the beach, or sign up for sponsored charity walks or runs for causes close to your heart.
Let us know which of these you'll be incorporating into your busy schedule  and how you get on!