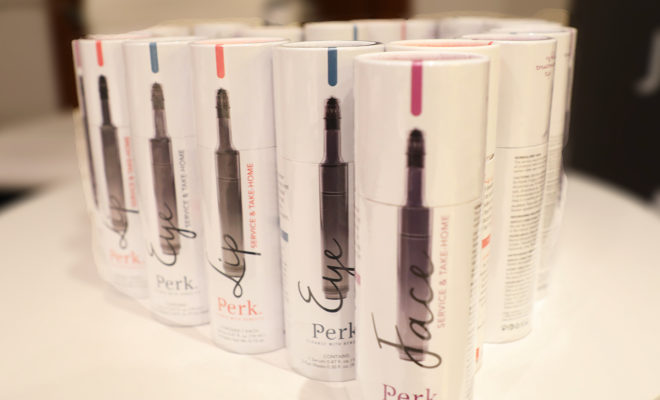 Beauty
New Year – New Beauty Regime
By
|
If your new years skincare resolution is already proving more work and time than anticipated, then I may have just the thing for you.
Dr Rana Aesthetics Clinic is the first in Bahrain to introduce to the Kingdom – Perk, a quick, affordable yet effective skin treatment. And Habibti Magazine was given an exclusive experience of the treatment.
From the makers of HydraFacial MD, this newest treatment is quicker alternative to the HydraFacial. Encompassing two of the four steps of the HydraFacial, Perk is offered in three different services should you choose to focus on your face, eyes or lips.

Perk uses a unique hybrid system with a roller-flex technology to gently exfoliate the skin while replenishing it with antioxidants.
The Perks Treatment is broken down to; face service, which exfoliates and nourishes, lip service that plumps and locks in moisture, and eye service to brighten the delicate eye area.
As well as being a time saver and affordable, the client is also given his/ her own vial after the treatment to use throughout the month as a pick-me-up whenever needed.
As with the HydraFacial this treatment is effective, leaving your skin clean, refreshed and glowing.
Editors tips –
– We would recommend this treatment in alternation with the HydraFacial for best long term results.
– Make use of the vial you are given, it's a lovely refreshing quick treatment that you can do at home or even discreetly at work.
To book your Perk Treatment contact:
Dr Ranas Aesthetic Clinic
17 661266
Instagram @drranasclinic