Habibti Family
Strength Within: A Story of Courage
We've been hearing lots of inspirational stories from around the world during lockdown. But one story especially caught our eye.
Meet Shan Romeo Chauhan, a nine year old British Expat Kid living in Dubai. Trust us when we say, he is no ordinary nine year old. Why? because this cool kid is a published author. While the world is in lockdown with lots of time, what better time for his debut book to launch!
He is mad about football, Harry Kane and is a devoted Spurs fan. He is a Taekwondo blackbelt and a Cubs second leader, who also plays piano. At school, Shan loves Maths, English and Drama and when he leaves school, he wants to become a professional footballer.
As impressive as his bio is, we wanted to find out more about his book.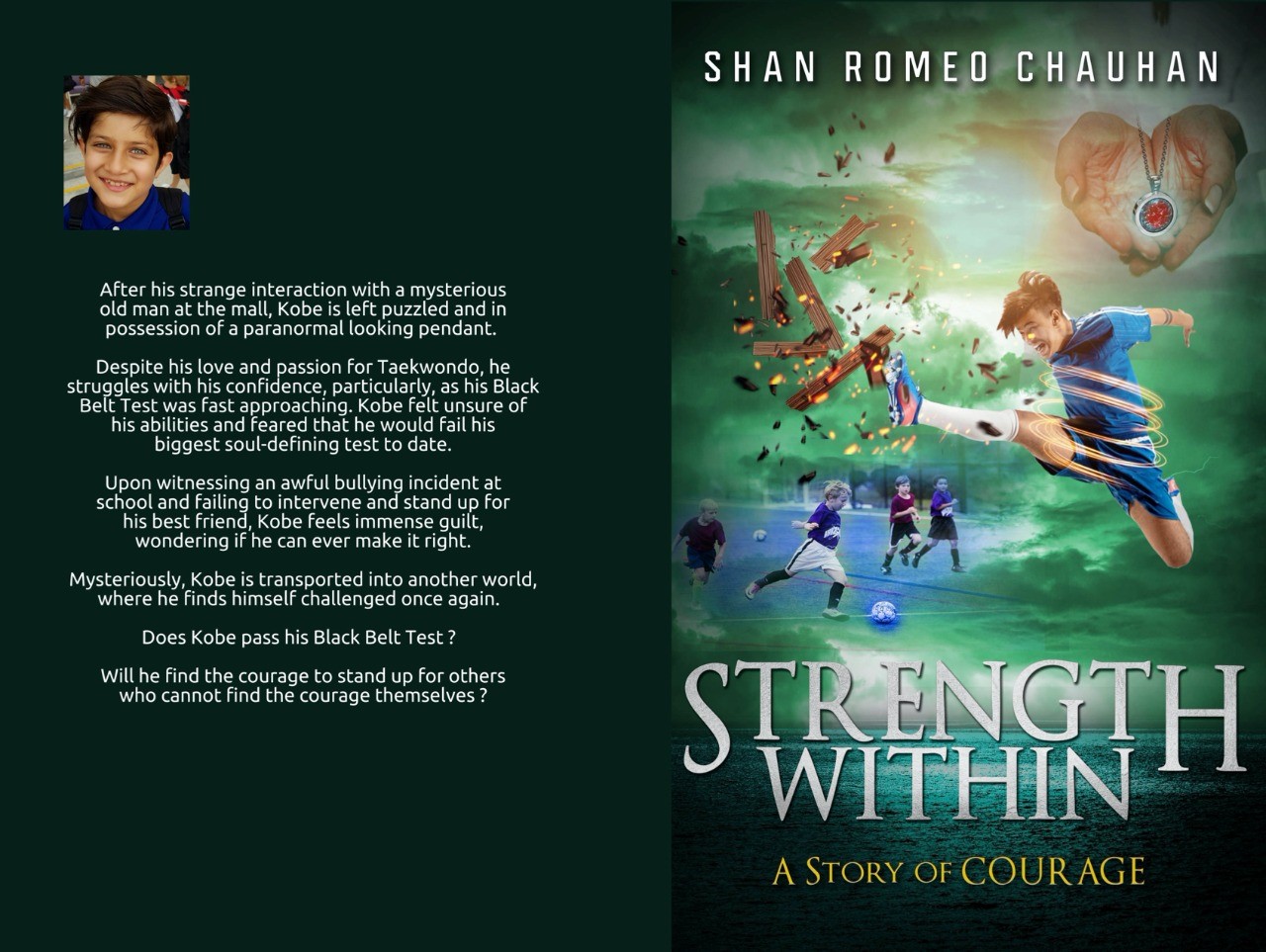 Hab: Tell us a little about the book?
Shan: It's a mix of  fiction and fantasy. For ages 8 and up.
Hab: What inspired you to write a book?
Shan: I was inspired by some of the stories I heard in the media of bullying and used my book to send a message to Bullys, the bystander and the victim.
Hab: We understand there is also a good cause behind the sale of the book?
Shan: Some of the proceeds will go towards educational support for two boys in Malawi, Africa.
Hab: Where is the book available?
Shan: The book is now available on Amazon (UK, US, Japan, Europe Marketplaces)
https://amzn.to/3ajftEv   and   https://shansbook.live/buy
Grab your copy and please support this inspirational nine year old.