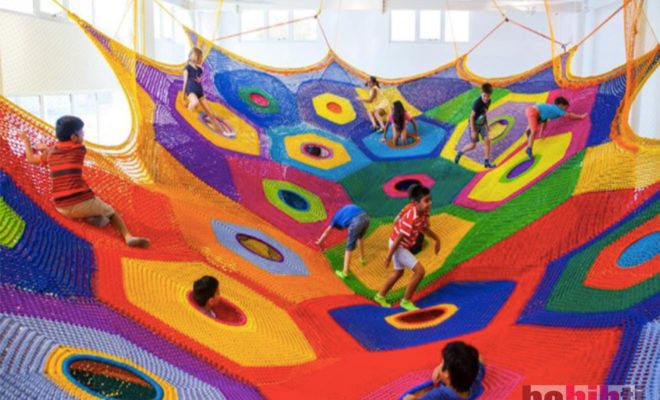 Parenting
Things to do with the kids in Dubai
By
|
Between Editor In Chief and Managing Editor, we have three children doubling up as mini editors in our team at Habibti Magazine.
So who better then to put together a top twelve list of things to do in Dubai with the kids, no other than our little ones with their first hand experience of Dubai.
1 – Wild Wadi
Waterpark fun for the whole family

It's no surprise that the kids put this down first, always a hit with not just the kids, but with everyone, young and old.  With over 30 attractions perfect for the entire family, you can ride a water rollercoaster, take the plunge down gravity-defying slides, or simply float on the lazy river and relax. Younger visitors get to enjoy in a dedicated children's area complete with small slides, climbing frames and dumping buckets, designed just for them.
2 – Dolphin Bay
Make a lasting memory with the family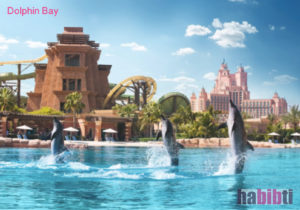 Dolphin Bay is one of the most sophisticated dolphin habitats in the world, aimed at educating visitors about the wild population and the importance of preserving their natural habitat. Splash alongside one of nature's friendliest mammals at Dolphin Bay in Atlantis The Palm. Swimmers of all ages and capabilities are encouraged to connect with the sociable sea wonders.
3 – Kite Beach
Visit Dubai's coolest beach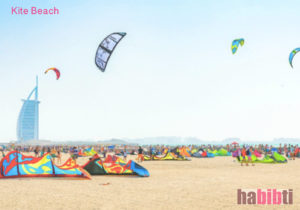 The Kite Beach includes a Skate Park, outdoor trampolines, an adventure gym, adventure course at Wire World and a play area for the little ones. It's the perfect place to have a swim with the kids, collect shells and then enjoy breakfast or lunch.
4 – Dubai Parks and Resorts
Mega parks overload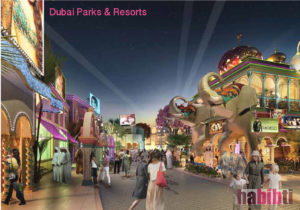 Dubai Parks and Resorts offer children and the young at heart an amazing array of mega theme parks like Motiongate, Bollywood Parks and Legoland. Later, relax with Riverland entertainment and dining boulevard, which offers all the latest in dynamic family fun, and opt to stay among the action at Lapita Hotel, a Polynesian-themed luxury hotel situated in the parks.
5 – IMG Worlds of Adventure
Theme Park Thrills


One of Dubai's newest and most exciting theme parks, IMG Worlds of Adventure, will keep the kids entertained for hours! With nearly 28 football fields of space filled with attractions for the whole family to try, rides at IMG bring your favourite characters to life, from familiar friends like The Powerpuff Girls to the heroes of Marvel. A day at IMG Worlds will make for a memorable family vacation.
6 – OliOli
Creative fun
Promising to engage and inspire kids, OliOli is a fresh concept hosting a range of inventive and interactive activities for children. Aimed at 2 to 11-year-olds, OliOli at Al Quoz is split into eight themed galleries. One of the highlights here is Toshi's Net – a colourful hanging play area, handcrafted by a Japanese artist, while other fun activities include launching cannonballs in the Water Gallery and tinkering in the Creative Lab.
7 – City Walk
A day for the whole family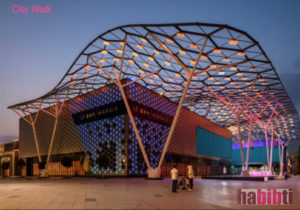 City Walk is a kid-friendly shopping district with areas like Hub Zero — a virtual gaming experience with different zones for all ages and The Green Planet — an enclosed ecosystem recreating a tropical rainforest with more than 3,000 plants and animals. This district fuses entertainment, shopping, dining and more into one experience.
8 – Aquaventure Waterpark
Splash about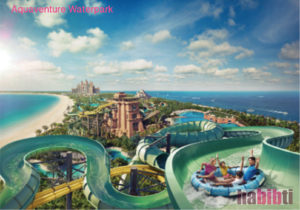 Both kids and adults are guaranteed an adrenaline rush at Aquaventure Waterpark at Atlantis, The Palm. Park's thrill rides, suitable for adventure seekers. For the younger ones, they can keep cool at the tamer rides and Splashers Children's Play Area.
9 – Kidzania
Play grown up

Situated inside The Dubai Mall, this award-winning concept has been designed as an adult experience scaled down in size. Kidzania is a 'edutainment' complex complete with paved streets, buildings and a functioning economy. Watch the kids play grown-up, taking on jobs that range from firemen, chefs and doctors to radio-show hosts, Emirates pilots or perfumers creating their very own scents.
10 – Dubai's desert
Dune Adventure
Whether it's sand boarding, camel or horseback riding or going on a desert safari, this is one adventure the kids will love. If you want your desert excursion to last all night, camp beneath the stars.
11 – Dubai Ice Rink
Dancing on the ice

The Olympic-sized Dubai Ice Rink in the Dubai Mall is open to skaters of all ages and abilities with instructors on hand. Older kids will enjoy the disco session where lights and chart-topping tunes give them opportunity to show off their triple Salchows in the emirate's coolest dance party.
12 – Bounce Dubai
Jump around

Kids and adults are in store for some fun on over 100 interconnected trampolines at Bounce Dubai. Little ones can somersault their heart out at Mini Bounce while older kids practice their dunk in the basketball hoops and bounce off The Wall.
For more information visit: