Health & Fitness
From corporate to yogi
By
|
Habibti Magazine recently attended a gentle flow yoga class at Fes518 with Siddiqa Murad and after the class, we got a chance to sit and talk with Siddiqa.
Had we met Siddiqa four years earlier, we probably would not have met at a yoga class. The setting would have been completely different, most likely in a high-rise office in Manama.
Before starting her yoga journey four years ago, Siddiqa was an ACIB Associate Chartered Institute Banker of 14 years. During her time climbing the corporate ladder, Siddiqa thrived in her career and loved every minute of it. As her career flourished, so did her family, and it was the birth of her third child, she felt it was time for a change.
"After 14 years of working in a job I loved, I decided to opt for early retirement from the bank. By that time I had three children, and then I felt the balance was off, because now I had a home with three little children and corporate job, which I also loved. But it felt I wasn't taking care of myself the way I wish I had. And I felt I wasn't being the mother I know I could be.  So I felt I had to say goodbye to my career, which was a very difficult decision.
Once I left my job, I had more time for myself and my kids I started to try different things and I found my way to yoga. Once I got on the mat, I fell in love and I never stopped."

Siddiqa practiced yoga for two years as a student and then transitioned naturally into teaching yoga. Finding a natural ease and confidence in teaching, the progression from student to teacher became a new found love, "I love to teach and I love yoga, so it felt perfect to teach yoga."
Siddiqa completed her two hundred hour teacher training and registered with the Yoga Alliance and has been teaching for nearly two years and says there's nothing else in the world she'd like to do.
"It was the best decision I made, I have no regrets and it's something I look forward to growing. There's always something to learn. There's always something that I look forward to growing in this field and to becoming a better person."
Yoga has helped me with my personal balance. It has completely changed my life. It has completely changed the way I think what I choose for myself.
Yoga taught me to detach from worldly things and to focus more on deeper things.   Now I put my health first, I put my relationships with my children first, ahead of everything else. Cultural obligations and formalities are no longer my priority. My priority now is my relationship with my Creator, my relationship with myself and my family".

Siddiqa tells us how yoga has taught her to change her search for happiness from looking to the externals, be it, people, material and superficial to the internal. "We're programmed to think that happiness is in that handbag. Happiness is in that car. We're programmed to think that way. We're not programmed to think happiness is inside of me".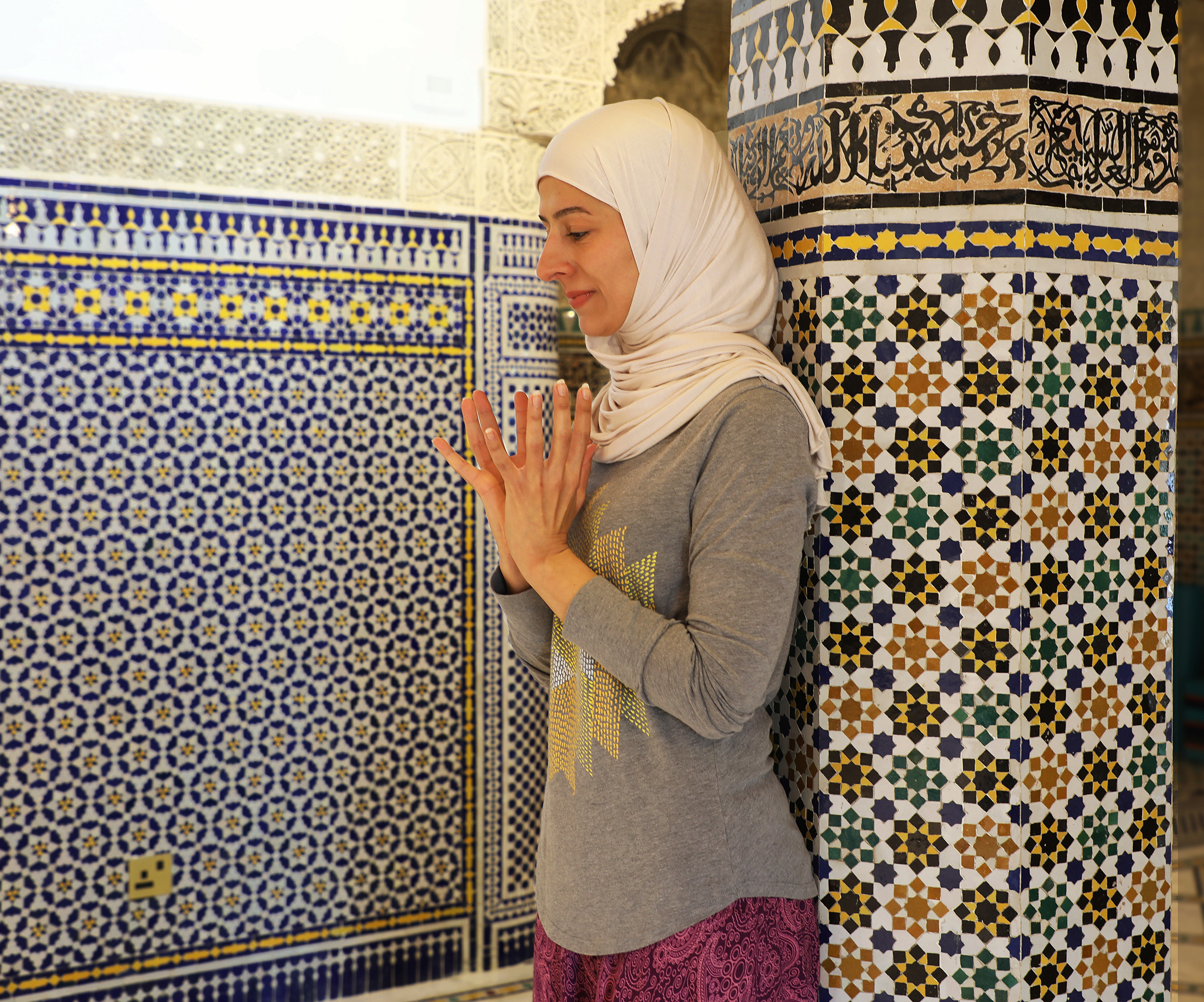 And it is this philosophy and practice that Siddiqa wants to stay true to;  to teach people to become healthier, happier, more peaceful, more centred, looking inwards instead of looking outwards.
"Yoga is the practice of self, indiscriminate of a persons faith, which family they're from or their status, Yoga is for all faiths all races all ages all sizes. We see you we see your words we see your actions – this is all we see."
Siddiqa currently teaches at Fes518, as well participating in sports events and community work.
For more information for yoga classes at Fes518:
Location: Fes518, Jawad Dome, Budaiya Highway
Phone: 17 795090
Instagram: @FES518 and @siddiqayoga